Losing a son or brother is never easy, but a headstone quote can help keep their memory alive forever. Choosing the right words for a headstone can be tough, but it's a way to honor your son and his life. Try to use this task as an exercise in healing and closure.
This post shares some meaningful headstone quotes and inspiration if you are struggling to capture the right words. From spiritual to sentimental, and even humorous, we've got you covered. We'll also give you tips for choosing the perfect quote for your son's headstone. 
How to Choose the Perfect Headstone Quote for Your Son
Losing a son is one of the most difficult experiences a parent can go through. A headstone is a way to pay tribute to your child. When choosing a headstone quote for your son, it's important to review the following:
Consider your son's personality and unique traits
Think about any favorite quotes, songs, or verses that reflect his life
Look for quotes that represent your son's beliefs and values
Consider the emotional impact of the quote on those who will visit the headstone
Think about the overall tone you want the quote to convey (such as love, hope, peace, etc.)
Make sure the quote is brief and easy to read 
Consider the length and size of the headstone to ensure the quote fits
If you are conscious of pricing, try to stick to short quotes as engraving is charged by character
Cemeteries can have restrictions on the type of quotes that are allowed, so it's important to check with them first
Seek the advice of a trusted friend or family member if you need support with your decision
Take your time and don't feel pressured to make a decision quickly, this is a lasting tribute and a headstone doesn't need to be erected straight after burial
Why Headstone Quotes are Important
A headstone quote serves as a message to commemorate the life of your son and provides a lasting tribute to his memory. A well-chosen quote can provide comfort and solace to those who are grieving, reminding them of the love and memories shared. By choosing a meaningful epitaph, a parent can ensure that their son's life and impact on the world will be remembered for generations to come.
Headstone Quotes For Sons
We've compiled a range of popular and meaningful headstone quotes below, feel free to adapt or use them for inspiration.
Simple Headstone Quotes For Sons
Simple headstone quotes express love and memories, capturing the essence of your son in just a few words. These elegant tributes serve as a timeless reminder of his life.
A beautiful soul, forever remembered
A life full of love and laughter
A life full of love, a heart full of memories
A life lived with joy and grace
A ray of sunshine, forever shining bright
A shining star, forever remembered
A son like no other, loved and missed always
A son so dear, a heart so true
Always in our hearts
Always in our thoughts, forever in our hearts
Cherished memories of a beautiful life
Forever loved, forever missed
Forever young, forever loved
In loving memory of our dear son
Loving son, forever remembered
Our dear son, gone too soon
You left a footprint on our hearts
Your kindness and love will never be forgotten
Your smile and laughter will be missed
Your spirit will live on forever
Religious Headstone Quotes For Sons
Religious headstone quotes offer comfort, expressing faith in eternal life and a higher power. These quotes provide a spiritual connection to the deceased and remind us of love, guidance, and protection in death.
"And we know that in all things God works for the good of those who love Him, who have been called according to His purpose." – Romans 8:28
"Blessed are the pure in heart, for they will see God." – Matthew 5:8
"For God so loved the world that He gave His only begotten Son, that whoever believes in Him should not perish but have everlasting life." – John 3:16
"God saw him getting tired, and a cure was not to be. So, He put His arms around him and whispered, 'Come to Me.'" – Unknown
"He will dwell with them, and they will be His people, and God Himself will be with them and be their God." – Revelation 21:3
"He will wipe away every tear from their eyes, and there will be no more death or mourning, crying out or pain. For the former things have passed away." – Revelation 21:4
"I am with you always, even to the end of the age." – Matthew 28:20
"In the Lord I take refuge." – Psalm 11:1
"The Lord gives and the Lord takes away. Blessed be the name of the Lord." – Job 1:21
"The Lord is my shepherd; I shall not want." – Psalm 23:1
Inspirational Headstone Quotes For Sons
An inspirational headstone quote can be a powerful way to commemorate your son's life and celebrate his legacy. Inspiring words can offer comfort, provide strength, and remind us of the positive impact your son had on the world.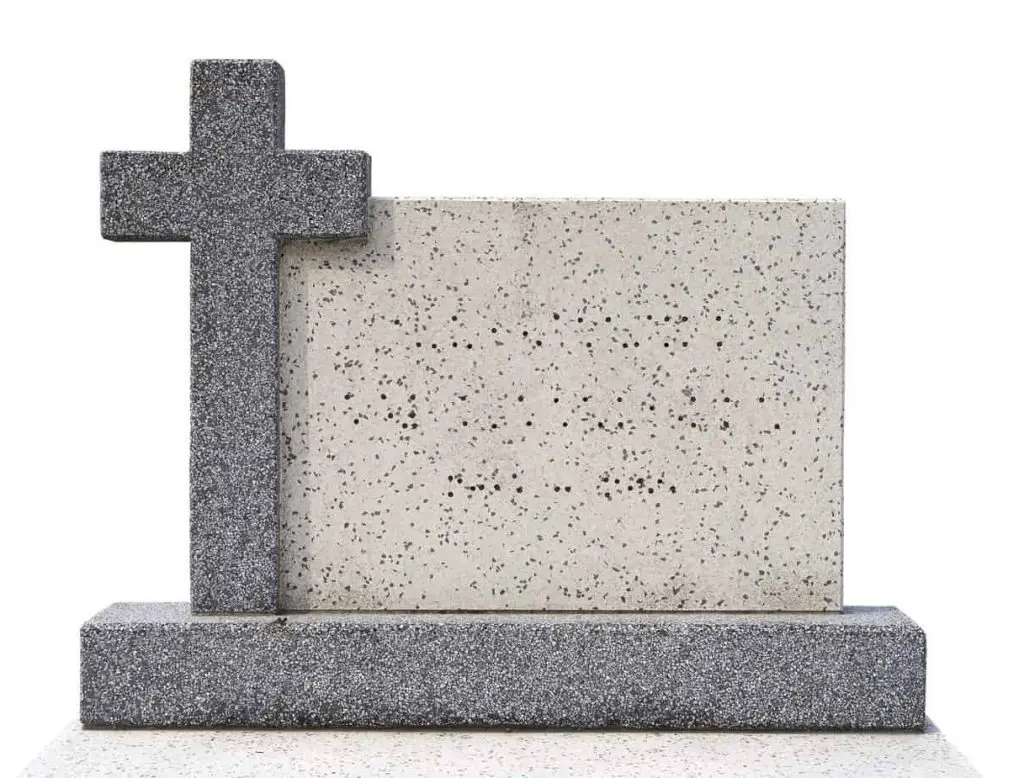 A son is a gift from heaven, sent to touch our lives and fill our hearts with love
A son is a little piece of childhood that can never be lost
A son is a memory that lives forever in the heart
A son is a promise that a new tomorrow will always be there, full of love, joy, and memories to share
A son is a treasure whose worth cannot be measured except by the heart
A son is not just a child, but a lifelong friend
A son is the hope of a future, the promise of tomorrow
A son is the sunshine in the garden of life
A son may outgrow your lap, but he will never outgrow your heart
A son's journey may have ended, but his love and legacy will endure
A son's laughter brings joy to life and his memories bring comfort in sorrow
A son's life is a beautiful story that will never be forgotten
A son's life may have been brief, but his impact will be felt forever
A son's love is a blessing that lasts a lifetime
A son's memory is a precious gift that will always be cherished
A son's smile may have faded, but his love will always shine bright
A son's spirit lives on in the love he left behind
A son's voice may be silent, but his love speaks through the hearts of those he touched
The bond between a mother and son is forever
Personal Headstone Quotes For Sons
Personal quotes are a way to include a special message or memory between you and your son. This type of quote can be touching and reflect the unique relationship you shared.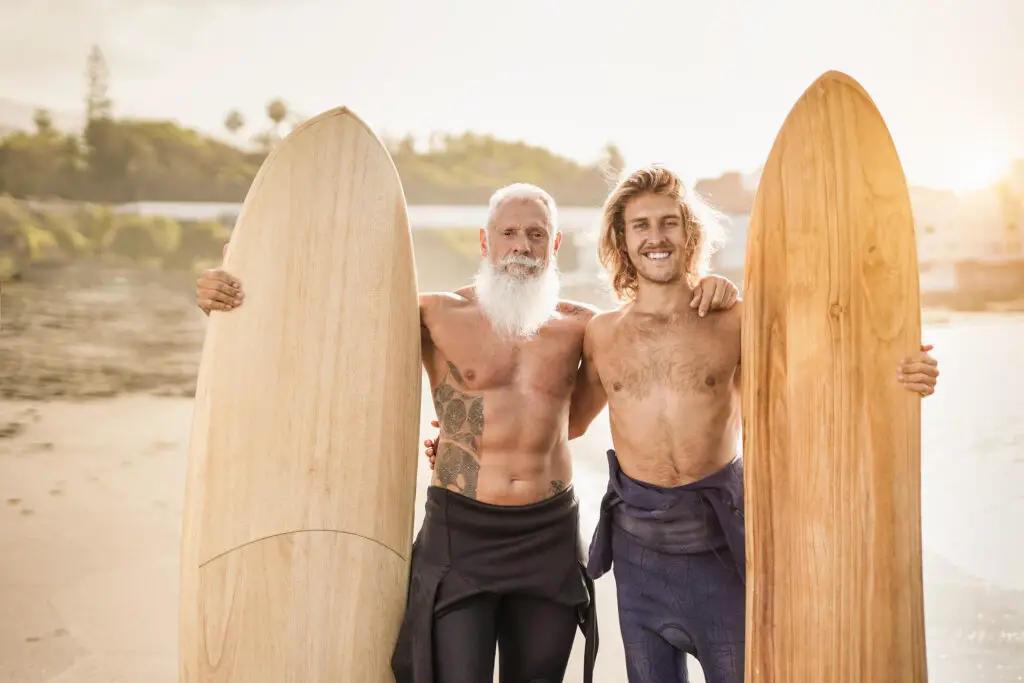 Forever the sportsman, your love of the game will inspire us always
In memory of our beloved son, a true hero in every way
Our boy, the chef who brought so much flavor to our lives, forever loved
Our boy, the one who always wore a smile, forever in our hearts
Our dear son, forever a shining star in our hearts
Our son, always the life of the party, never forgotten
Our son, the artist who saw beauty in everything, always remembered
Our son, the comedian who brought joy to all, never forgotten
Your generosity, kindness, and love will always be remembered
Your love of adventure lives on through all those you inspired
Your love of nature lives on through the beauty of the outdoors
Your passion for life will continue to inspire us always
Your passion for music will live on through the songs you wrote
Your wanderlust spirit will continue to guide us to new adventures
Humorous Headstone Quotes For Sons
If your son had a great sense of humor, incorporating a humorous quote into his headstone can be a lighthearted way to celebrate his life.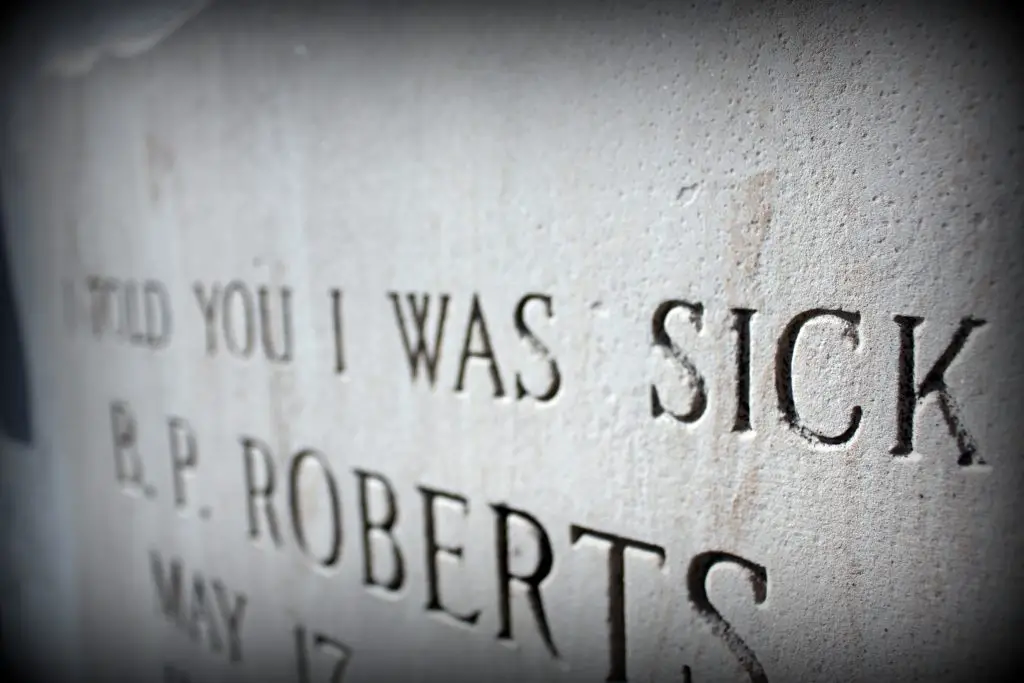 A life full of laughter and good times
A prankster till the end
A son who could make anyone smile
Always up for a good time
At last, a good night's sleep
Finally took a permanent vacation
Gone fishin'
He left us all laughing
Here lies a man who loved a good joke
Live, laugh, love…and then repeat
How to Include a Headstone Quote in Your Design
Once you've decided on a quote, consider how it will be incorporated into the headstone design. The font and style of the quote can make a big difference in the overall look of the headstone. With the advice of your monument designer, consider the following points:
Font and Style Options: There are various font and style options to choose from when incorporating a quote into a headstone design. Choose a font and style that reflects the personality of your son and the tone of the quote.
Placement of the Quote on the Headstone: Consider where the quote will be placed on the headstone. It can be placed above or below the name and dates, or it can be incorporated into the design in a unique way.
Other Design Elements to Consider: When designing the headstone, consider other elements such as symbols, images, and textures that work together as a whole.
Conclusion
A headstone quote is a meaningful way to remember your son and honor his life. It is important to choose a quote that reflects his personality, hobbies, and interests, as well as the love you shared. Whether inspirational, religious, or simple, the quote serves as a lasting tribute that brings comfort to those who visit his gravesite. Take the time to select a quote that accurately captures your son's essence and honors his life.