This site contains affiliate links, meaning that we earn a small commission for purchases made through our site. We only recommend products we personally use or have thoroughly reviewed.
The average cost of headstone engraving is $20 to $25 per character for the first 20
Extra characters are approximately $10 thereafter
Standard name, birth, and death date engraving costs $500 on average
Modern laser etching is the cheapest form of engraving
Average Cost of Headstone Engraving
On top of the purchase price for the headstone, knowing what to budget for engraving can be confusing. Some companies will charge per character, while others may quote a combined total for the marker and basic wording.
The price will also vary subject to the stone and technique used. You should plan on spending $6000 to $1600 on average for engraving. This estimate is based on industry averages of $20 to $25 per character and half that amount for extra wording.
For example, 30 characters of engraving will cost $600 to $750. This is usually the minimum required to document a name and key dates. Adding quotes, laser etched images, or applying epitaphs on both sides of the headstone will quickly add up.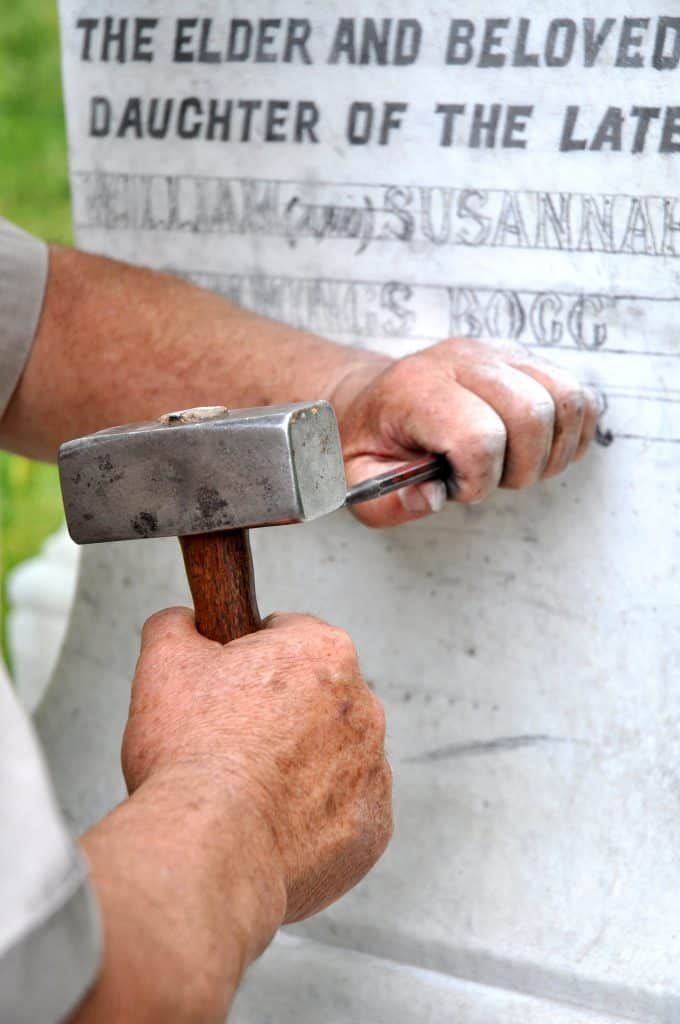 Adding Death Date to Headstone Costs
If you are only adding the date of death to a headstone, then it will cost $300 to $375 on average. This rate is inclusive of 15 characters with the month spelled out. If engraving is required on-site rather than at the factory, then you are also likely to incur cemetery fees.
How Much Does it Cost to Put a Picture on a Headstone?
There are three main upgrade options for the placement of a picture on a headstone. The traditional method is to mount a ceramic or porcelain printed photo of your loved one onto the stone. Pricing for this ranges from $150 to $400 depending on the size of the plate and whether you install it yourself or engage the monument provider to do so.
The second method involves using a machine to laser etch an image onto the headstone. This modern approach can cost from $150 to $320 (usually added to a package price with lettering). While laser etched photos are very precise, they can only be applied on darker granite due to contrast.
The final and priciest technique is to engage a carver to hand-etch a picture on the headstone. Due to the artistry and time effort involved, costs start at $900 and upwards for a portrait. While hand-etching is expensive, the results can be quite realistic.
Extra Costs When Engraving Headstones
To ensure that you stay on budget, consider if the following will apply as part of engraving and headstone costs:
Complexity and size of the engraving design. Simpler styles are more affordable.
The style of engraving chosen will significantly impact the cost. Sandblasting and laser etching are typically the cheapest.
Headstone transportation to the cemetery can add up depending on the distance. Due to the weight of the stone, delivery can cost many hundreds.
Installation of the headstone starts from $200 – $850. Markers that need a concrete base will sit within the higher range.
Whether the engraving occurs in the factory or at the gravesite. The technician will likely need to visit the site at least twice, resulting in more labor costs.
Some repairs or restoration of the stone may be required before engraving. These fixes can cost up to $300.
Cemetery charges may apply for work to be undertaken on-site ($100 – $250), noting that this practice will vary by state so ensure you check with the jurisdiction as it can be illegal to apply a fee.
As engraving is a unique skill set, delays in progressing the work are common. Some companies will fast-track projects for a fee.
How to Save on Headstone Engraving
While you want to invest in custom engraving for your loved one, there are cheaper ways to personalize a marker without breaking the bank. Consider reducing the wording on a headstone and passing on carved images. Opt for quality accessories such as the well-reviewed items below to decorate the grave. Alternatively, buying the headstone from an online vendor can also help to save on overheads.
Upstate Stone Works Granite Headstone
Durable iron metal Rose Gold Flower Vases for Cemetery Headstones
Waterproof and UV resistant outdoor Headstone Picture Frame
How Long Does it Take to Engrave a Headstone?

On average, the usual timeframe for headstone engraving is 6 to 12 weeks in total. This is affected by:
Confirming the engraving with the craftsman and the cemetery to ensure it meets their design rules.
Multiple site visits to inspect the headstone and to make a tracing if it is already installed.
Weather conditions and permitted work time at the cemetery.
Availability of the craftsman or engraver.
The engraving technique used; hand carvings will usually take longer.
Why Do Cemeteries Charge for On-Site Engraving?
Many cemeteries will charge a fee if you are engaging an engraver to work on-site. This fee covers the administrative cost of reviewing updates to the headstone (first on paper, and later to conduct an in-person inspection of the work). This ensures that the design and sizing adhere to cemetery standards for each marker.
Can I Pick any Type of Font for the Headstone?
You will need to adhere to the rules and regulations of your cemetery. They have detailed standards on sizing and style for headstones to ensure design consistency. A local monument engraver will usually be familiar with these requirements. They should also be able to match existing wording on your marker.
How Do You Add Wording to an Existing Headstone?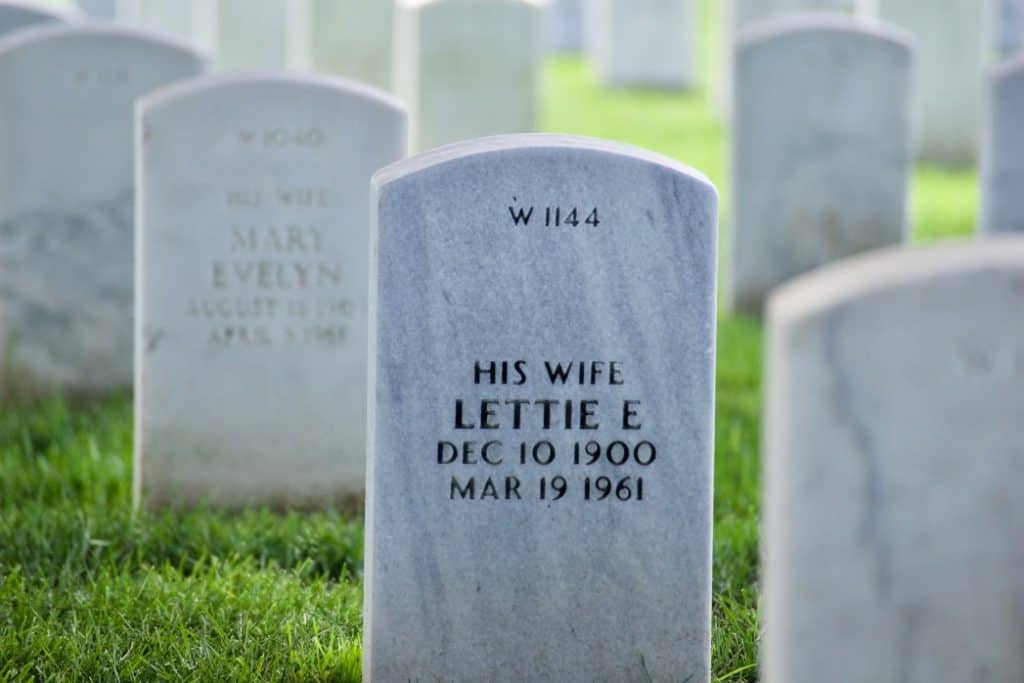 If the headstone is already installed in the cemetery, get in contact with the original monument provider with your request. If this isn't possible then find a stonemason that does mobile headstone engraving in your local area.
Send them a recent photo of the headstone along with your preferred text, the location and lot number of the grave, and type of engraving you would like. Any added wording should match existing inscriptions on the headstone.
The provider will visit the headstone to inspect the condition of the stone and to create a physical "rubbing" or stencil.
The cemetery will then check the proof to ensure that it meets their design rules. They will also confirm a time for the engraving to occur on-site.
The proof is approved by the family and an invoice for the service will be sent and settled.
The engraver will undertake the work on-site with the appropriate tools. They will then send a photograph of the completed work to the family.
Note that it is cheaper to add living people to a headstone upfront rather than commission engraving later. For example, if you order a double marker for your parents (upon the first death), you may want to add both names to the headstone. Once each person has passed, you can arrange to add the date of death.
Do Engravers Remove a Headstone to Add Wording to it?
This is unnecessary as lettering can be added to an existing headstone without moving the marker and risking damage. Disturbing the grave will also be costly as it requires reinstallation after engraving.
How to Engrave Granite Headstones?
Given the durability of the stone, the recommended approach to engraving granite is sandblasting or laser etching. Hand carving a granite headstone is quite difficult and requires specialized tools.
Types of Headstone Engraving
The average cost of headstone engraving will vary depending on the technique used. You will also need to consider the size, font, and finish of the carving to determine a final price. For more elaborate designs, a combination of methods may be used at greater expense. Popular engraving methods to choose from include:
Sandblasting
This method is the standard technique used when engraving headstones. This is due to its versatility of use on different surfaces along with general cost-effectiveness.
Sandblasting uses compressed air to shoot sand through a hose to carve the headstone surface. This removes polish from the stenciled stone and creates designs through depth. The result of this method is elegant and visually appealing. Note that fine wording (less than 0.75″) and portraits cannot be achieved by sandblasting.
Hand Etching
This technique creates beautifully unique and custom engravings using diamond-plated tools. Hand etching is mainly used to draw images such as a portrait or scenery alongside wording that is sandblasted. As this method requires highly skilled carving, the price can be double that of other techniques.
Laser Etching
Laser etching is a newer option for engraving that is growing in popularity. It involves the use of a machine that pulses energy to "blast" polish off the headstone.
As this allows both lettering and imagery to occur at once, the technique can be more cost-effective. Note that laser methods need a durable stone to be used and this may offset any cost gains.
Average Cost of Headstone Engraving Methods
| | |
| --- | --- |
| Method | Average Cost (30 characters) |
| Sandblasting | $600 – $750 |
| Hand Etching | $800+ |
| Laser Etching | $400 – $600 |
Prices for engraving images, symbols, or other designs will depend on size and complexity.
Who Engraves Headstones?
This can be confusing as the occupation can have different titles. Common terms for a person who engraves headstones include carver, sculptor, etcher, stonemason, and engraver.
How to pick an Engraver or Stonemason
Finding a reputable engraver is best done through word of mouth (e.g. recommended through online reviews, peers, or a funeral director who is not paid referrals). Credible providers will have samples of their work that are both new and aged or weathered over time.
You can also check for industry members of the American Institute of Commemorative Art or the Monument Builders of North America. These suppliers are bound to high professional standards.
If you are adding engraving to an existing headstone then try to engage the original stonemason. This means that any new characters will likely match those already on the marker.
For further information on picking a provider, refer to our complete headstone guide here.
How long do Laser Etched Headstones last?
Laser etching on a headstone generally lasts many decades. This depends on a range of factors such as the depth of the engraving, the quality of the stone (particularly how resistant it is to the elements), the climate of the cemetery, and whether a sealant layer has been applied on top of the laser etching. If a headstone is well maintained then the etching will appear sharp and crisp for a long time.
How do you Maintain Headstone Engravings?
While headstone engravings are usually protected by sealant, the appearance will wear over time from exposure to the elements. The best way to restore and maintain engraving is to use a mild detergent (this marker-cleaning kit is highly rated) and a soft toothbrush to remove any debris.
Finish off the cleanse by wiping it over with a rag and plain water. Do this on a bi-annual basis to prevent the build-up of calcium from hard rain.
What Should be Engraved on a Headstone?
At a minimum, a headstone should be engraved with the name of the deceased along with their birth and death dates. This is usually required by cemeteries so that graves are identifiable. Any other inscriptions are optional and at the discretion of the family to pick.
Noting the size of the headstone, popular choices include an epitaph, Bible passage, or a symbol representing your loved one. You may also choose to engrave a descriptive sentence such as "beloved mother, daughter, and friend".
In any case, try to pick something that best represents your loved one and what made them special. Keeping it simple is often the most effective.
Headstone Engraving FAQs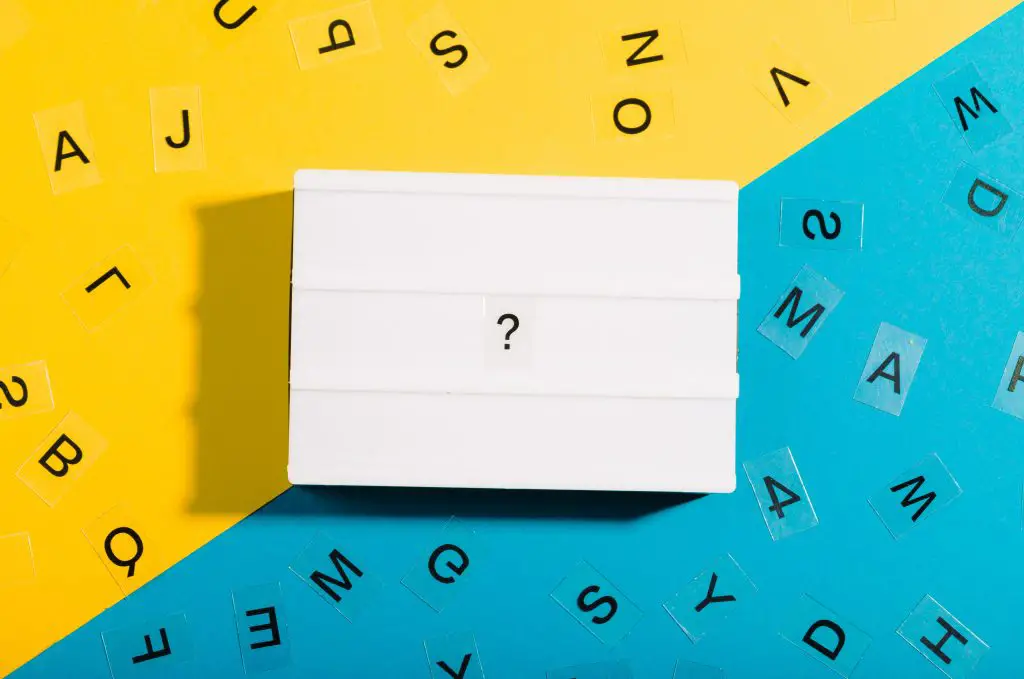 What is the average grave plot size?
While dimensions can vary between cemeteries, an average grave plot is 2 and a half feet wide and 8 feet long. The standard depth is 6 feet deep. 
What does a cross with a circle around it mean on a headstone?
This symbol is commonly found on Christian graves and signifies never-ending eternity. Alongside the cross which represents Christ, the headstone also symbolizes resurrection.
How long do you have to wait before putting a headstone on the grave?
As a general rule, you should wait a minimum of 6 months before erecting a headstone on a grave. This allows air within the ground to settle and for seasonal variations to occur. Installation before this time can result in slanting or sinking of the headstone. Consult with the cemetery as they will have the best understanding of soil conditions.
How much is the cheapest headstone?
This is often a flat or lawn-level granite marker with basic engraving (30 characters). While costs vary depending on the quality of the stone, they typically range from $400 and upwards.