This site contains affiliate links, meaning that we earn a small commission for purchases made through our site. We only recommend products we personally use or have thoroughly reviewed.
The majority of headstones used in a cemetery are placed on individual graves. That is, they mark the resting place of one person. For those who wish to be buried together, a double headstone or monument can be used to commemorate two people. 
If you are considering this as an alternative burial option, this guide covers must-know questions and facts about double headstones. 
What Is a Double Headstone?
A double headstone, also known as a companion headstone, is a wide grave marker that lists the details of two people who have passed. It usually sits atop two burial sites and most often, but not exclusively, marks the resting place of a couple or spouses.
Double headstones are usually engraved with text including names, dates, a phrase, and emblems or images. In comparison to a single headstone, a double-sized one allows more surface space for design.
Practically speaking, a double headstone will be engraved with the details of the person who has first passed. An engraving for the second person will be arranged on-site once they are also deceased. This involves some pre-planning to ensure that any carvings are consistent in style. 
While married couples are the typical users of double headstones, most cemeteries allow for flexibility beyond this traditional pairing. Siblings, close friends, family members, and kinship-type relationships are among those individuals who choose to be buried together.
Why do people use a double headstone?
This is largely an individual choice – sharing a companion headstone or monument enables those who have passed to commemorate the special bond they shared in their living days. 
There are also practical reasons such as cost-effectiveness (one larger headstone is generally cheaper than two individual ones), or space restrictions in a family tomb that lends itself to the use of a double headstone.
How common is a double headstone?
Walk around a cemetery and it won't be long before you encounter a double headstone or monument. While single gravesites are the most prevalent choice, a double plot is an increasingly common option. Some cemeteries even reserve entire sections for companion graves.
What is the size of a double headstone?
The most common size of a double headstone is 36″ x 12″ x 4″ which is large enough to be placed over two graves. However, there is no universal size for a double or companion headstone. This is because each cemetery has a unique set of regulations that detail the allowable size, design, and type of headstone used. Ensure that you check the guidelines carefully before you commission a marker.
The configuration of the plots will largely dictate the size of the double headstone that is used. While standard grave dimensions are 2 and a 1/2 feet wide by 8 feet long, a double plot can be sold as a side-by-side arrangement or as a single deep grave with caskets stacked on top of the other. Some cemeteries also sell large family plots where up to eight individuals can be interred. 
What's the Average Cost of a Double Headstone?
The average price of a double or companion headstone ranges from $900 (bevel style) up to $3200 (upright style). Most consumers will spend around $1900 to $2400 for a marker.
This figure will vary widely as many factors will impact the final cost of a headstone, with the most influential being:
Type and size of the double headstone 
Material or stone chosen
Type of finish applied to the headstone
Complexity of engraving or design
Is it cheaper to have two single headstones or one double (companion) headstone?
There are many factors that will impact pricing here. However, if the materials and engraving in each option are consistent then one double headstone will generally be cheaper. Two single headstones will involve more labor in terms of manufacture and installation which will cost more. 
Double Headstone Types and Pricing
The main types of double or companion headstones are detailed below – use the price guide so you can budget for the style and design that best suits your loved ones.
Double Flat Headstone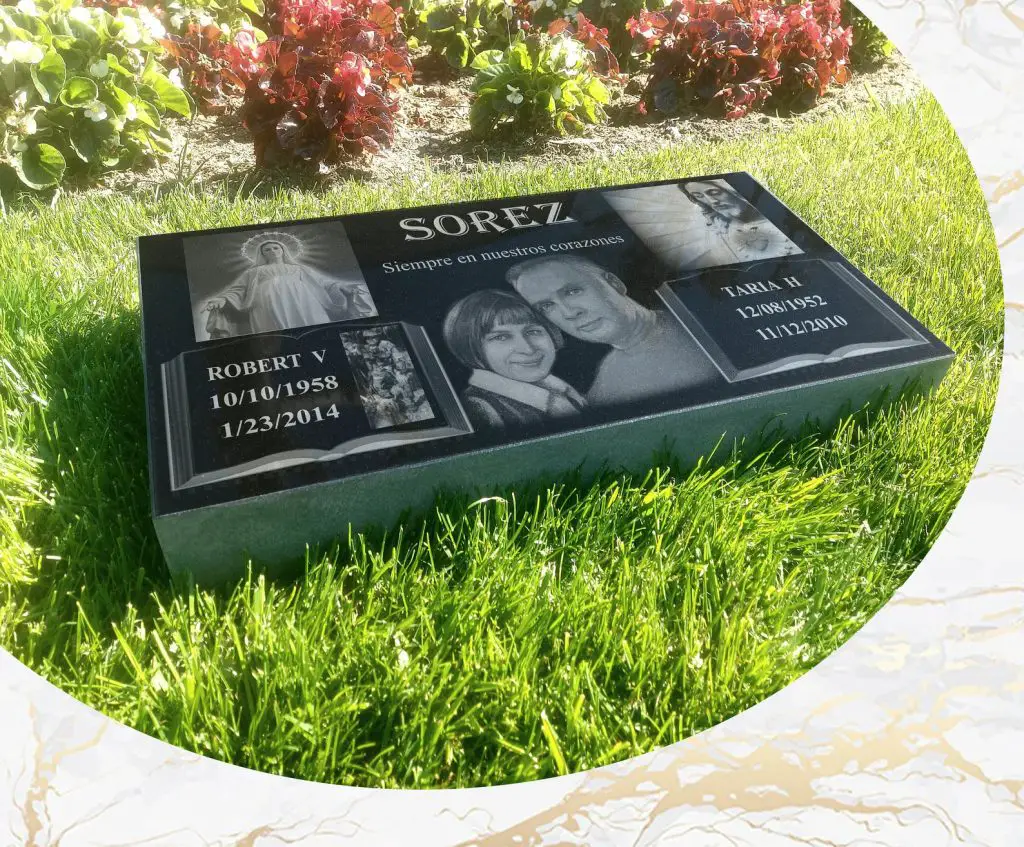 Double flat headstones, also known as lawn-level or grave markers, are usually made of a single rectangular piece of granite that is placed flush against the landscape. These headstones are the most affordable option due to their simplicity. Expect to pay $400 to $900 on average.
Double Bevel Headstone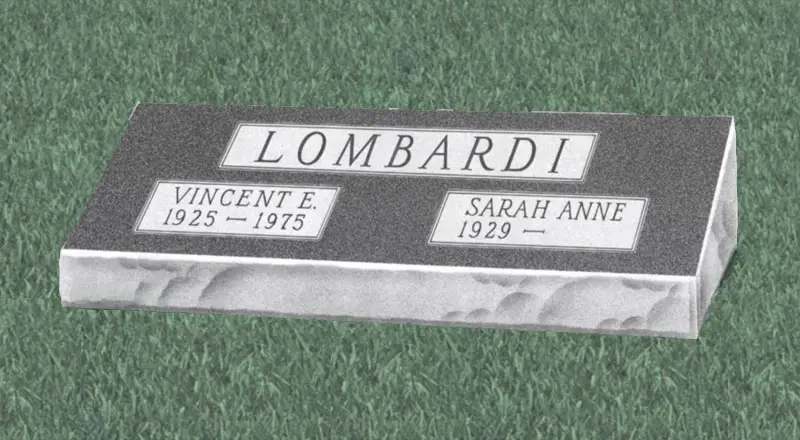 These markers sit a few inches above the ground like a pillow that is slanted on top for ease of viewing. Typical pricing can range from $900 to $1900 plus depending on materials and size. Double bevel headstones are a good compromise in price and appearance between the flat and upright models detailed below.
Double Upright Headstone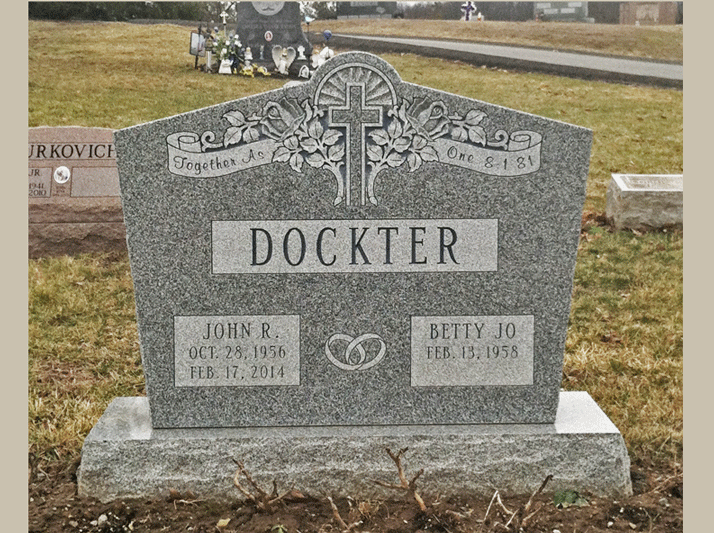 Upright or monument headstones are more traditional in design and most commonly used in cemeteries. They can be viewed from afar and comprise a vertical tablet that sits above a granite or concrete base. Pricing for this type of marker can range from $2000 up to $4500.
Double Cremation Headstone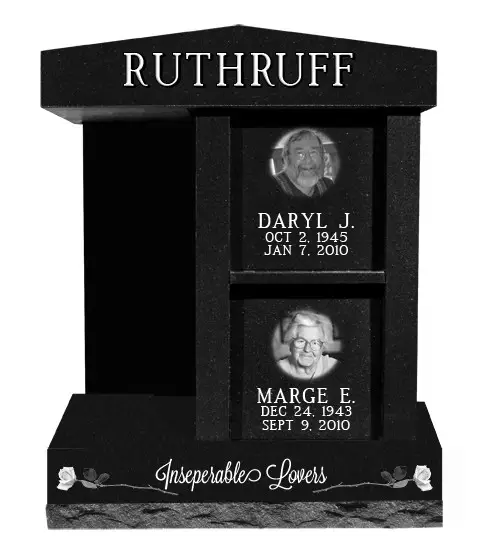 A cremation headstone is a structure that houses urns that contain human ashes. They are usually placed in special sections of a cemetery or memorial garden reserved for cremains, distinct from a columbarium. Expect to pay a minimum of $1800 for a double cremation headstone.
Unique Double Headstone Designs
If you prefer a more unique double headstone design, monument companies offer a range of customized options. Use the below as inspiration to pick something that best reflects your loved ones:
Double Heart-Shaped Headstone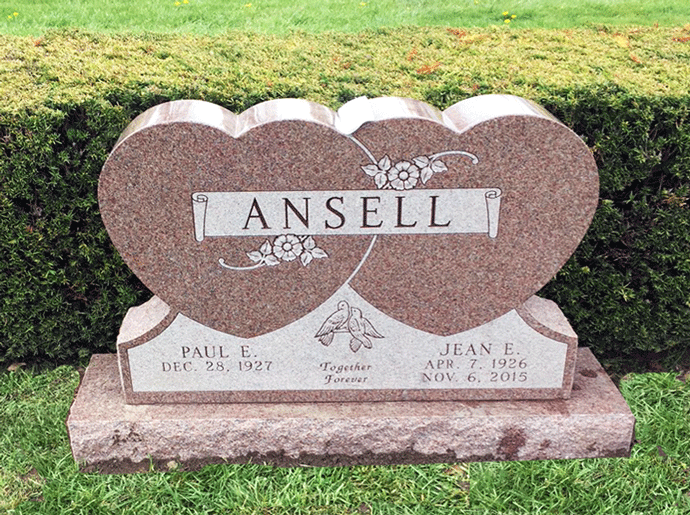 Double Headstone With Vase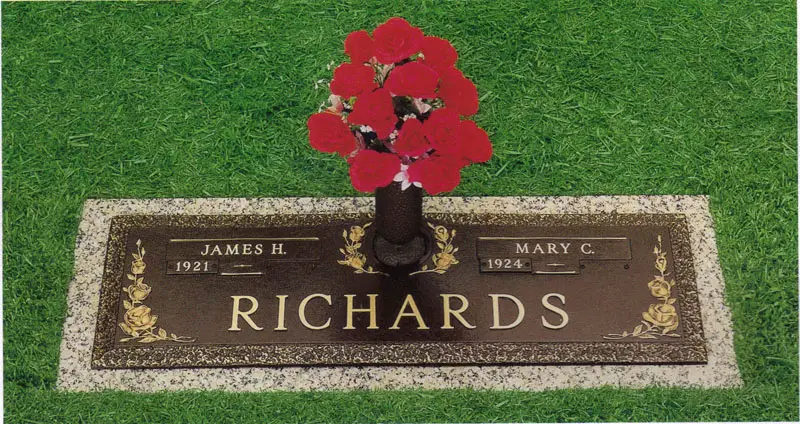 Double Headstone With Picture
Double Headstones For Husband And Wife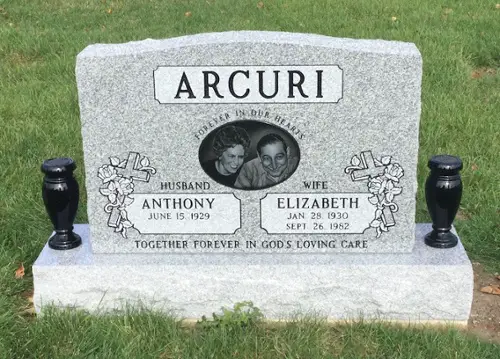 Tips to Save Money on a Double Headstone
With rising funeral costs putting pressure on grieving families, saving money on a companion or double headstone will have a big impact on your bottom line. Some tips to reduce costs include:
Picking a smaller marker such as a bevel where cemetery regulations allow
Using a common stone and color such as grey granite. Bronze and marble headstones attract a premium 
Keeping the design simple as letters are charged per character. Minimal designs can also be more classic
Choosing less intricate types of engraving such as sandblasting or laser etching. This is significantly cheaper than using a skilled craftsman to hand-etch on the headstone
Frontloading any engraving by adding both names on a double headstone before the second person has passed. It is cheaper and easier for monument companies to engrave a headstone on-site rather than on the cemetery grounds
Sourcing a headstone from a local supplier – the marker can be very heavy and delivery costs can easily blow out
Understanding that while a double headstone will cost more upfront, it is generally cheaper compared to buying two individual headstones for each person
Where can you purchase a companion headstone?
There is a wide range of providers for double or companion headstones. Most consumers will source a marker from their funeral home or cemetery's supplier. More affordable options are typically online such as on Amazon or Etsy, but the quality will vary. 
You can also source double headstones directly from a monument manufacturer to avoid any margins. Look for companies in your local area as they will be familiar with the cemetery standards. 
Double Headstone FAQs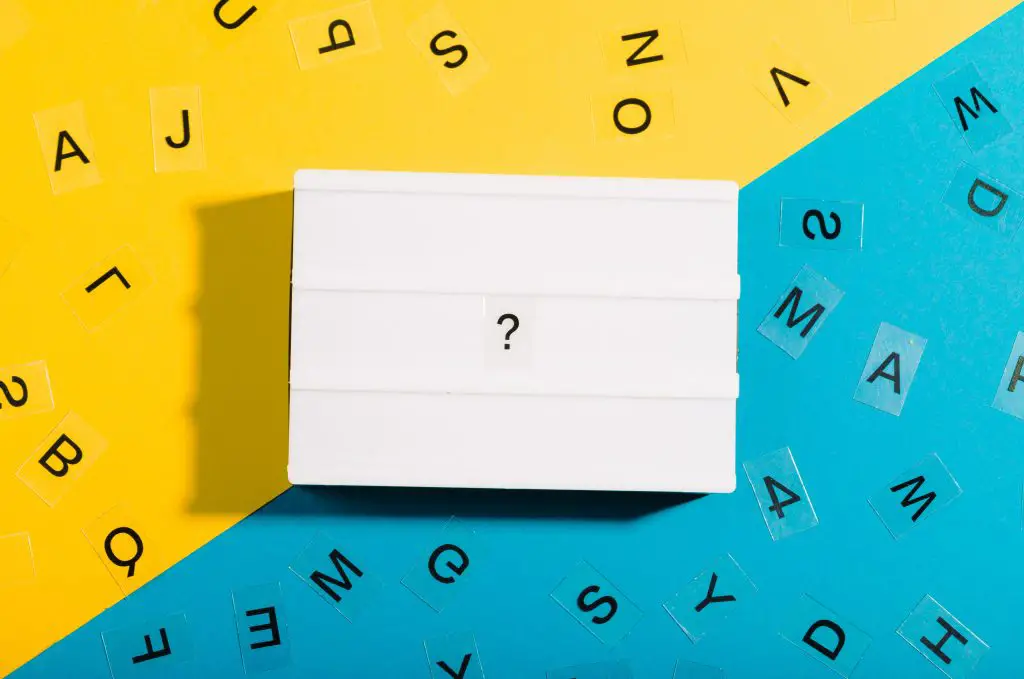 How much does a companion headstone cost?
Prices for a companion headstone start at $900 for a bevel style marker. This can increase to $3000 and upwards for an upright model with quality engraving.
What can I put on a headstone for husband and wife?
Double headstones for a married couple typically include birth, death, and marriage dates. Depending on the size of the marker, it may also include engravings of a quote or images of the deceased.
Can you put two headstones on a grave?
While unlikely, this is possible if the cemetery regulations allow for two headstones on a single burial plot. It is more common for a companion or double headstone to be used in this instance.
Should married couples be buried together?
There is no universal standard for this as each couple will have their own preferences for interment. Where couples choose to share their final resting place, a double gravesite with a companion headstone is a common choice.
How wide is a double headstone?
The average width of a double or companion headstone is 36 inches (91cm).
How many bodies can be in a grave?
Most cemeteries will allow two bodies to be buried in a grave, however, at least one of those interred will need to be cremated or have a small form (such as a child). If each body is cremated then the urned ashes of up to eight individuals can be placed in a single plot. Make sure that you check cemetery regulations to confirm ahead of time.