The interment of ashes process allows you to honor and farewell your loved one. After death and cremation of a body, the next steps can be confusing for those in grief. The following guide outlines what you need to know about interring remains, including legal requirements and suggested poems or readings.
What is Interment of Ashes?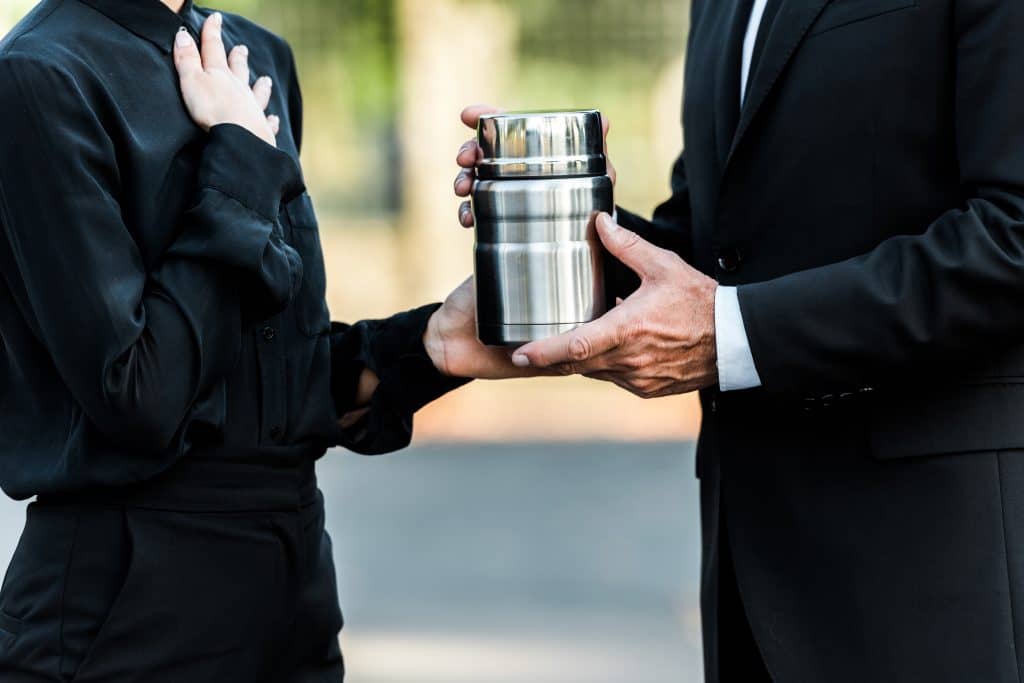 Some families prefer a more formal approach when choosing a final resting place for their loved one. In contrast to the scattering of ashes in nature, interment of ashes refers to the process of placing cremated remains of the deceased into a permanent location. This usually involves the burial of an urn into a grave or a columbarium niche.
Where can Ashes be Interred?
Cemetery – A burial plot with an identifying marker or headstone placed at the base.
Graveyard – Like a cemetery, but this burial plot is located within the grounds of a church and reserved for deceased parishioners.
Columbarium – A room in a wall or structure, usually in a church or cemetery, with niche spaces designed to hold cremation urns.
Memorial Garden – A landscaped and specially designated area within a cemetery where ashes can be interred.
Private Land or Property – Requires written permission from the owner.
Interment of Ashes Ceremony
Following cremation, an interment of ashes ceremony will typically occur with loved ones gathering at the burial plot. Similar to a graveside burial (only with ashes instead of a coffin), this can be a standalone service or an additional ceremony held after a funeral.
Whether to hold this form of memorial is up to personal preference and not a requirement. Many mourners feel that the process allows them to say goodbye and offers closure. The following details what happens during the interment of ashes:
Following cremation, the ashes are delivered by the crematorium or funeral director to the site of burial.
Once all guests have arrived, a religious leader, celebrant, or family member, or friend close to the deceased commences the ceremony with an introduction.
Depending on preferences of the family or religious beliefs of the deceased, the ceremony will include a combination of eulogies, prayers, singing, or poetry reading.
Cemetery staff will then lower the ashes into the ground or place them into a columbarium niche.
For a burial, mourners can choose to scatter flowers or dirt on top of the urn once it's in the ground.
When interring remains in a columbarium, personal keepsakes are sometimes placed into the niche.
Some sites do not require an urn as the ashes are poured into the burial plot through a funnel.
The site is then sealed and a marker is used as an identifier. It is common for the marker or headstone to be installed months after the interment.
Closing words and prayers are said and the ceremony is concluded.
Some families choose to release balloons or doves at this point as a tribute to the deceased.
How Long Does Interment of Ashes Take?
An average interment ceremony lasts for 30 to 45 minutes. It is typically briefer if it follows a funeral or memorial. Where the interment of ashes is the only farewell event held for the deceased, then it is likely to be a longer service. 
Interment of Ashes Cost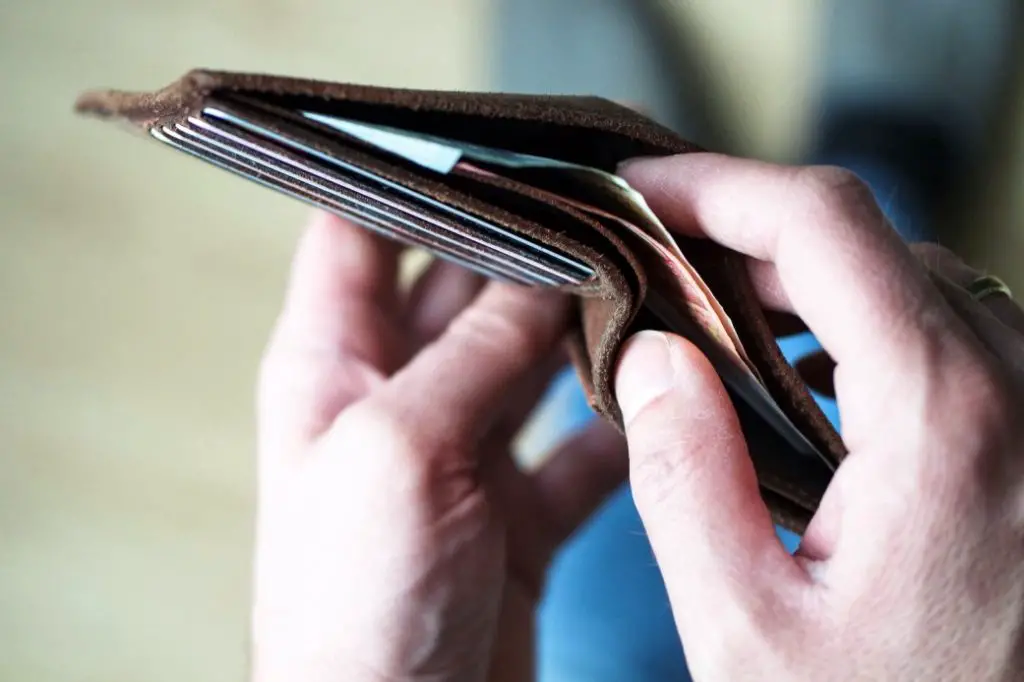 The average cost to inter ashes is in a burial plot can range from $800 to $2000 depending on location. This is not inclusive of the fee for a grave marker which can be significant. Using a columbarium niche is usually cheaper, with prices ranging from $500 to $900. If you are burying the ashes on public land then there may be a small permit fee.
Interment of Ashes Legal Requirements
Interment of ashes within a plot or niche requires similar documentation to that of a body burial. While this varies by location, a permit for the disposition of human remains (disposition permit) will need to be sought by the family or the funeral director. Your chosen cemetery or columbarium will provide guidance on their requirements.
If you are scattering ashes within private property then the owner's written consent is required. For public locations such as a park or golf course, permissions are managed by local authorities so you will need to engage with the county or state that owns the land.
If ashes are to be placed in a body of water (e.g. ocean, lake, or river), the Clean Water Act requires this to be done at least three nautical miles from land. Cremated remains must also be scattered in water that is at least 600 feet deep. Note that only degradable items such as flowers can be added and urns should be retained.
Dress Code for Interment of Ashes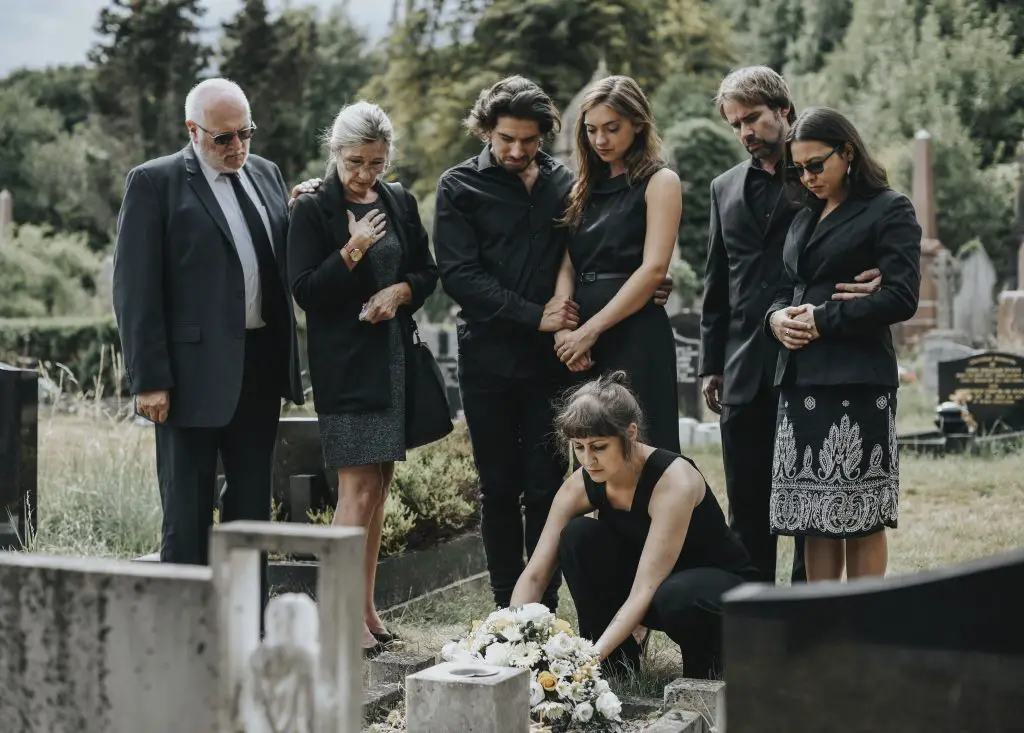 Deciding what to wear to an interment of ashes depends on the ceremony location. For burial at a cemetery or columbarium, modest and dark-colored attire is appropriate. This may include a suit or shirt, knee-length dresses or skirts with a blouse.
If ashes are to be scattered at sea or parkland, then more casual attire along with suitable footwear (e.g. sandals) is acceptable. In any case, conservative clothing without bright prints or excessive jewelry are safe options.
Etiquette at Interment of Ashes
While every ceremony will vary in order of service and sense of sorrow, some tips for respectful guests include:
Arriving at least 10 minutes early
Wearing modest, dark clothing
Leaving phones on silent and unused
Greeting the grieving family and offering your condolences
Being respectful of religious acts or customs, even if you do not share their beliefs (e.g. you don't have to engage in prayers)
Flowers for Interment of Ashes
Gifting a bouquet or wreath of sympathy flowers can be a kind gesture for the family. Ensure that you check the meaning of floral varieties as they have different symbolism. While you can bring a bouquet to the site of interment, it may be preferable to send flowers directly to the family or funeral home.
It is also common for donations to a charitable fund to be requested in lieu of flowers. An obituary or funeral notice will usually inform you if this is the case.
Interment of Ashes Poems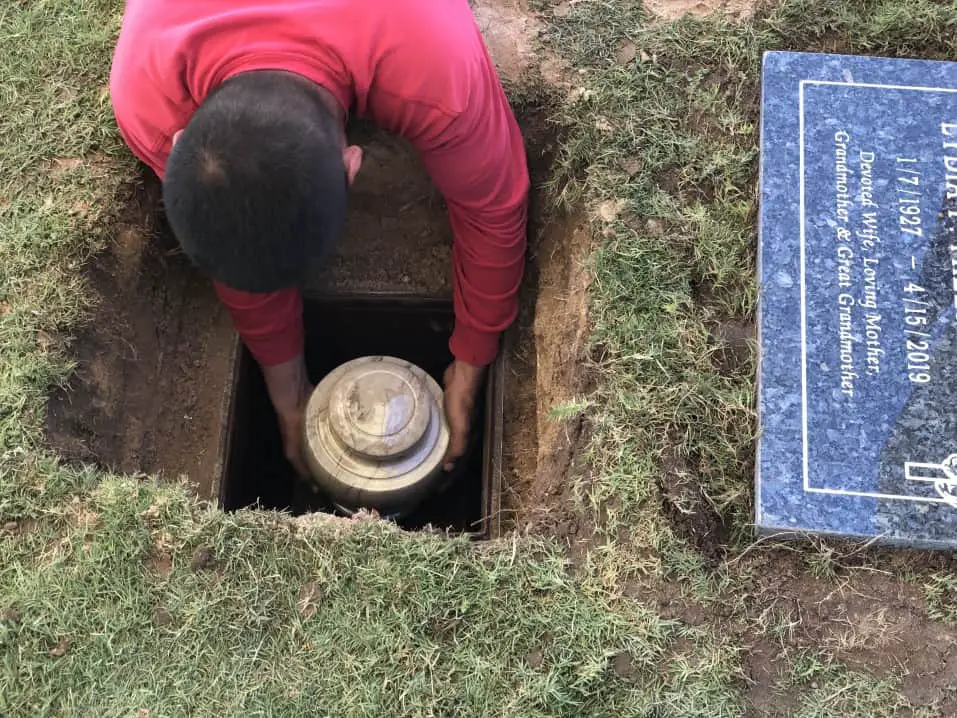 If you're struggling to find the right words to say farewell, then a poetry reading is a good option. The following poems are suitable for interment of ashes:
A Brief Candle (Charlie Daniels)
A Song Of Living (Amelia Josephine Burr)
Afterglow (Helen Lowrie Marshall)
Because I Could Not Stop For Death (Emily Dickinson)
Come With Me (Rhonda Braswell)
Death Is A Door (Nancy Byrd Turner)
Do Not Stand At My Grave And Weep (Mary Elizabeth Frye)
Don't Cry For Me (Don't Cry For Me)
Farewell (Anne Brontë)
Gone From My Sight (Henry Van Dyke)
Gone, But Not Forgotten (Cecilia Kocher)
High Flight (John Gillespie Magee)
I Am Free (Shannon Lee Moseley)
Let Me Go (Christina Rossetti)
Miss Me But Let Me Go (Anon)
Not, How Did He Die, But How Did He Live? (Summer Sandercox)
She Is Gone (David Harkins)
The Journey Of My Life (Rabindranath Tagore)
There Is No Night (Helen Steiner Rice)
When I Am Dead, My Dearest (Christina Rossetti)
Wild Geese (Mary Oliver)
You Will See Them Someday (Stephan Banks)
You've Just Walked On Ahead Of Me (Joyce Grenfell)
Prayers for Interment of Ashes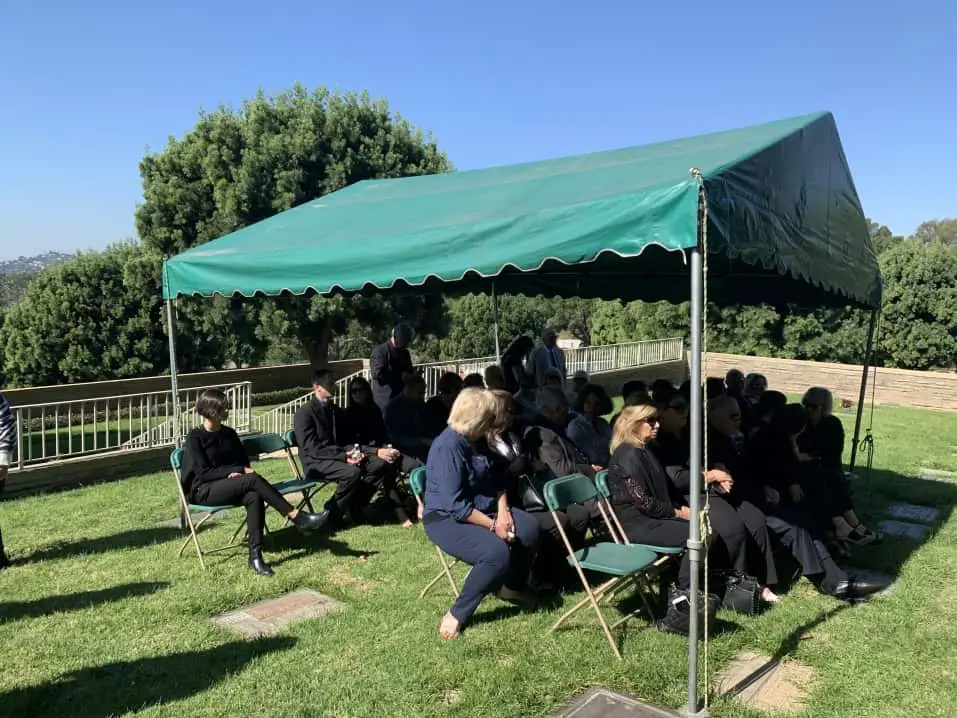 Depending on the religious beliefs of the deceased or those attending, prayers and readings are often made during the ceremony. Here are some popular options for an interment of ashes service:
The Lord's Prayer
Our Father, who art in heaven, hallowed be thy name.
Thy Kingdom come, thy will be done, on earth as it is in heaven.
Give us this day our daily bread.
And forgive us our trespasses, as we forgive those who trespass against us.
And lead us not into temptation, but deliver us from evil.
For thine is the kingdom, the power and the glory. for ever and ever.
Amen.
Psalm 27:1, 3-5
The Lord is my light and my salvation; whom shall I fear?
The Lord is the strength of my life; of whom shall I be afraid?
Though an host should encamp against me, my heart shall not fear:
Though war should rise against me, in this will I be confident.
One thing have I desired of the Lord, that will I seek after;
That I may dwell in the house of the Lord all the days of my life,
To behold the beauty of the Lord, and to enquire in his temple.
For in the time of trouble he shall hide me in his pavilion:
In the secret of his tabernacle shall he hide me;
He shall set me up upon a rock.
Ecclesiastes 3:1-8
There is a time for everything, and a season for every activity under the heavens:
A time to be born and a time to die,
A time to plant and a time to uproot,
A time to kill and a time to heal,
A time to tear down and a time to build,
A time to weep and a time to laugh,
A time to mourn and a time to dance,
A time to scatter stones and a time to gather them,
A time to embrace and a time to refrain from embracing,
A time to search and a time to give up,
A time to keep and a time to throw away,
A time to tear and a time to mend,
A time to be silent and a time to speak,
A time to love and a time to hate,
A time for war and a time for peace.
The Beatitudes
Blessed are the poor in spirit, for theirs is the Kingdom of heaven.
Blessed are they that mourn: for they shall be comforted.
Blessed are the meek: for they shall inherit the earth.
Blessed are they which hunger and thirst
after righteousness: for they shall be filled.
Blessed are the merciful: for they shall obtain mercy.
The Resurrection Prayer
I am the resurrection and the Life,
Saith the Lord: He that believeth in me, though he were dead, yet shall he live:
and whosoever liveth and believeth in me, shall never die.
I know that my redeemer liveth, and that he shall stand at the latter day upon the earth:
and though his body be destroyed, yet shall I see God: whom I shall see for myself,
and mine eyes shall behold, and not as a stranger.
We brought nothing into this world, and it is certain we can carry nothing out.
The Lord gave, and the Lord hath taken away; blessed be the name of the Lord.
The Serenity Prayer
God grant me the serenity to accept the things I cannot change; courage to change the things I can; and wisdom to know the difference.
Living one day at a time; Enjoying one moment at a time; Accepting hardships as the pathway to peace; Taking, as He did, this sinful world as it is, not as I would have it; Trusting that He will make all things right if I surrender to His will; That I may be reasonably happy in this life and supremely happy with Him forever in the next.
Amen.
A Prayer For The Dead
God our Father,
Your power brings us to birth,
Your providence guides our lives,
and by Your command we return to dust.
Lord, those who die still live in your presence,
their lives change but do not end.
I pray in hope for my family,
relatives and friends,
and for all the dead known to you alone.
In company with Christ,
Who died and now lives,
may they rejoice in your kingdom,
where all our tears are wiped away.
Unite us together again in one family,
to sing Your praise forever and ever.
Amen.
Catholics and Interment of Ashes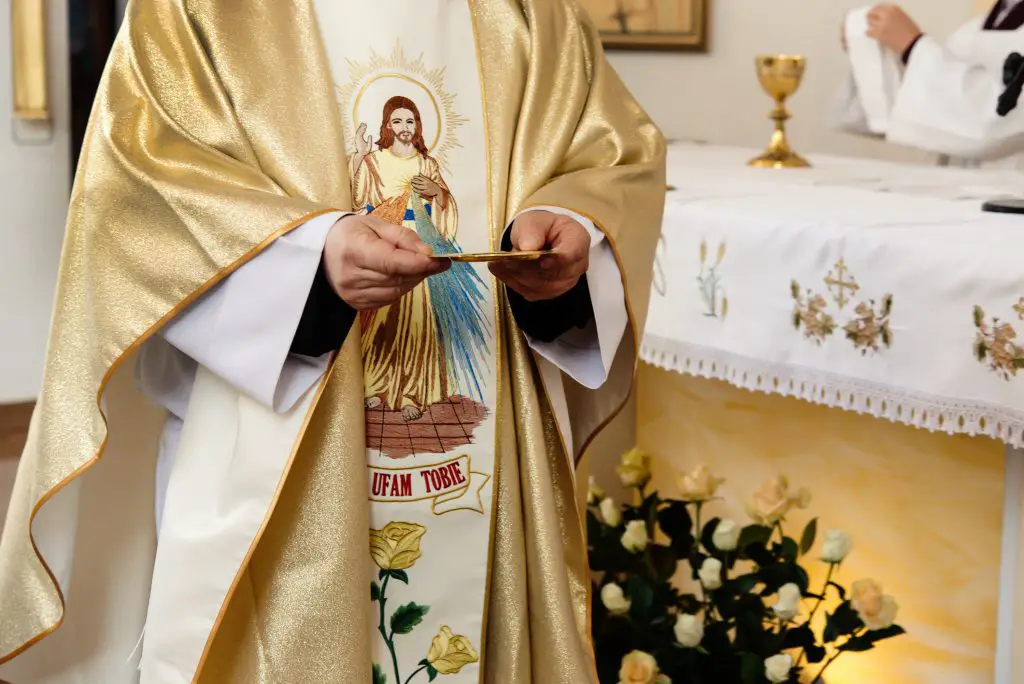 Until 1963, the Catholic Church prohibited cremation as a method of disposition. A full-body burial was viewed as the traditional way to treat the deceased. This was due to the belief that the body forms the temple of the Holy Spirit that will be resurrected as a whole.
Over time, the affordability of cremation over burial along with social pressures incited change. The Vatican announced a lifting of this ban but maintained some restrictions:
Interment of ashes is the only acceptable approach following cremation.
This can involve burying the ashes in a grave, vault, or columbarium, preferably in a Catholic cemetery.
A marker or a headstone must be used to honor and identify the deceased.
The funeral mass is ideally held prior to cremation. This allows the body to be present at the service.
Ashes should not be scattered or kept in urns at home.
Ashes should remain contained together and not be divided between family members, made into cremation jewelry or other keepsakes.
Interment of Ashes Catholic Ceremony
The interment of ashes will usually follow a funeral held in a Catholic church. Guests may travel from the church to a nearby crematorium or head directly to the site of burial after the main service. Less frequently, the family may choose to bury the ashes a few days after the funeral.
Many aspects of Catholic interment of ashes will resemble that of a traditional (non-religious) ceremony, often including the reading of poems and eulogies. However, a priest will officiate and lead various prayers and Bible verses. They will also perform the Rite of Committal at the burial site upon closing.
This final step before interment is an act of committing the deceased to their final resting place. The priest will start with a scripture verse before inviting attendees to join in the Lord's prayer. As the ashes are laid to rest, this symbolizes a farewell to those passed by the community while maintaining the bonds formed in life.