Many buyers don't realize they need an outer burial container as well as a casket
Grave liners and burial vaults vary in price and features
This guide details key differences and what to look out for when purchasing
What is an Outer Burial Container?
An outer burial container is a structure that encloses a casket in a grave to support the weight of surrounding earth. It is placed in the ground before burial, and the casket is lowered into it during the service. They are also used for interment of urns although this is less common.
The main types of container are grave liners and burial vaults that are made of reinforced concrete. While state laws do not mandate that one is used, most cemeteries require customers to purchase containers to prevent sinkage. Bodies that are entombed within a mausoleum do not need an outer container.
Why Do I Have to Buy an Outer Burial Container?
As sturdy as they seem, a buried urn or casket will still decay over time. This means that the earth around these structures will start to cave and cause dips at ground level. By using an outer burial container, cemeteries can ensure that the land remains level.
This makes maintenance easier (e.g. cutting grass), prevents headstones or grave markers from sinking, and also creates a safer space for visitors as they can trip on uneven ground.
What is a Grave Liner?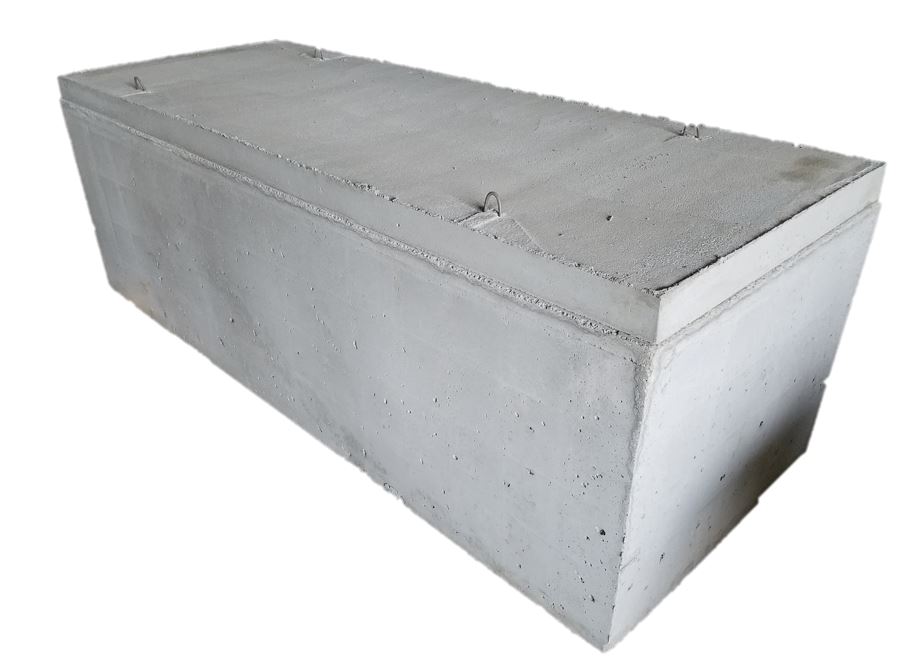 A grave liner is a type of outer burial container that encloses a coffin or casket in the ground. Also referred to as a concrete box or grave receptacle, this structure supports the weight of the earth above a burial plot. There are two main forms of grave liner:
A bottomless box with top and side coverage (more common and affordable)
A box with a removable lid and all sides
Either style is not considered to be waterproof as grave liners are not sealed shut. Many models also have drainage holes drilled into the base for moisture control. This means that the enclosed coffin will not be protected from the elements or surrounding dirt.
Types of Grave Liners
The most common grave liners are made out of porous precast concrete. Some manufacturers choose to paint the outside of the container to enhance durability. For further reinforcement, steel or mesh is often used in the internal structure. While concrete is the traditional material, modern grave liners are now available in metal, plastic, and fiberglass.
Concrete Grave Liner Dimensions
While dimensions will vary between manufacturers, a concrete grave liner will measure about 33" wide, 30" high, and 85" long (externally).
How Much Does a Grave Liner Cost?
The average grave liner price is $500 to $1400 depending on quality and materials used. Grave liners that do not have a base are generally cheaper.
What is a Burial Vault?
A burial vault or lined/sealed vault is a type of outer burial container that encloses a coffin or casket. Like a grave liner, it supports the weight of the earth above a burial plot through heavy reinforced mesh. It also protects and maintains the internal contents from moisture and other elements. This water tightness is achieved by use of a butyl seal between the lid and container and an interior lining.
Types of Burial Vaults
As with grave liners, most burial vaults are constructed from concrete but do not contain drill holes for water. They are available in both casket and urn sizes. Premium burial vaults are made from steel, copper, or bronze to form elaborate designs. They will also have an interior lining made of plastic or metal that prevents soil and water from damaging the enclosed casket.
Burial vaults come in a variety of finishes and colors. Some suppliers offer custom options such as images printed below the lid, name plaques, or even engraving. Grieving loved ones can choose a design that pays tribute to the deceased.
What are the Dimensions of a Burial Vault?
While dimensions will vary between styles, an average burial vault will measure about 35" wide, 35" high, and 90" long (externally).
What are the Dimensions of an Urn Vault?
The average interior dimensions of a concrete urn vault are 12" wide by 14" high (externally).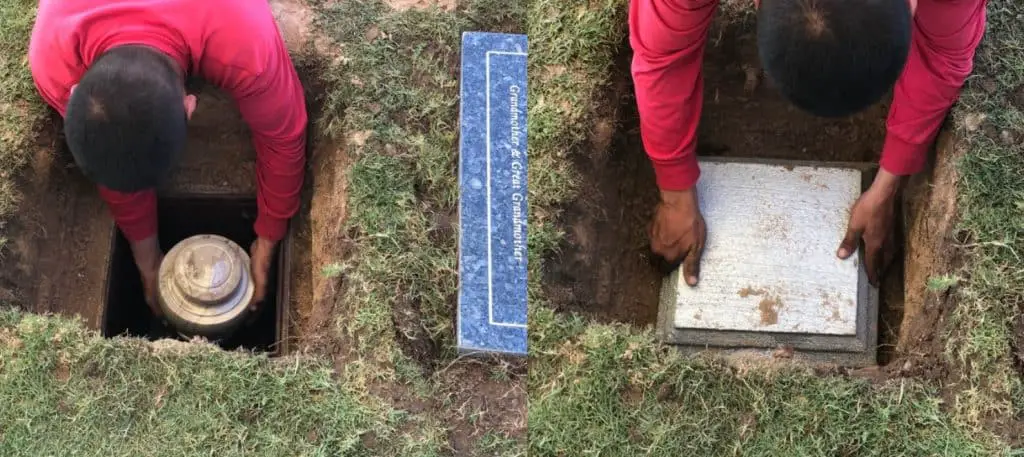 How Much Does a Burial Vault Cost?
The average burial vault price is $900 to $4000 and upwards depending on quality and materials used. In general, burial vaults cost more than grave liners due to them being watertight and sealed with quality finishes.
How Long Does a Concrete Burial Vault Last?
Burial vaults from reputable manufacturers offer a warranty that their seal will provide adequate protection. These warranties are for a minimum of 50 to 100 years. In reality, modern burial vaults are well constructed and will last for a couple of centuries.
Grave Liner Vs Vault
As the terms are often mixed-up, consumers can mistake grave liners and burial vaults for the same thing. Those who choose a grave liner are usually looking for an affordable option that does the job – preventing ground sinkage. They are not concerned with preserving the internal coffin and understand that it will be exposed to dirt and the weather.
Consumers who are willing to spend more on a burial vault may want a superior product for their loved one. If customizing the burial container with images or symbols is valued then this is a good option. While a sealed vault will protect the coffin from the elements, it will not prevent or stall decomposition. In fact, it is more likely for the enclosed contents to degrade faster due to built-up pressure and gases. It is unlawful for vendors to market burial vaults as a way to preserve remains so do not believe these claims.
While there are benefits of choosing a burial vault, this comes at a price. There's nothing wrong with using a basic grave liner if you aren't too fussed. You may prefer to spend more on the coffin or headstone; items that are actually on display. The following table details the key features and benefits of each choice:
| | | |
| --- | --- | --- |
| | | |
| Average Dimensions (external) | | |
| | Commonly top and sides only but no base | Encloses coffin with 4 sides |
| | | |
| | | |
| | | |
| | | |
| | | |
| | | |
| | | |
| | | |
Where Can I Buy a Grave Liner From?
Most people buy grave liners from either the funeral home, cemetery, or an online vendor. There are usually fewer options (often one or two) for a grave liner compared to the range of burial vaults and caskets.
Buying a Grave Liner or Burial Vault Guide
As with many steps in the funeral planning process, it helps to be informed. The following tips outline what to consider when buying an outer burial container:
Check the regulations of the cemetery and what is allowable before you shop.
Come prepared with the external dimensions of the casket or coffin that will be enclosed. You need to be certain that it will fit in the liner or vault.
Request an inspection of the container before delivery (usually at the factory or showroom). Steer clear of sellers who do not allow this. This is particularly important if you have commissioned a burial vault with unique imagery or features.
Ask the supplier for a complete list of liners and burial vaults along with pricing and any fees. This allows you to review and compare total quote costs before committing to buying.
Do not feel pressured to upgrade if you intend on buying a grave liner. Sellers tend to market burial vaults to customers rather than liners. The higher cost of a sealed vault can be quite profitable, particularly if the container is customized.
Determine if there is a premium price for burial containers that are purchased "at need" or upon death. Some providers allow you to buy a liner or vault in advance (e.g. for pre-planned funerals or where a death is expected) and lock in a cheaper price.
If you have purchased a liner from the funeral home or online, the cemetery may charge a fee for use of an external supplier. This is because they are not covered by the FTC Funeral Rule.
Burial containers can be very heavy, and the cost of delivery charged by an online seller may outweigh potential savings.
Check that your chosen container is available and that it can be supplied on time to align with the burial service.
If you have not arranged a grave, consider alternative forms of interment such as a green burial. This method of burial does not require a casket or outer burial container. 
Grave Liner FAQS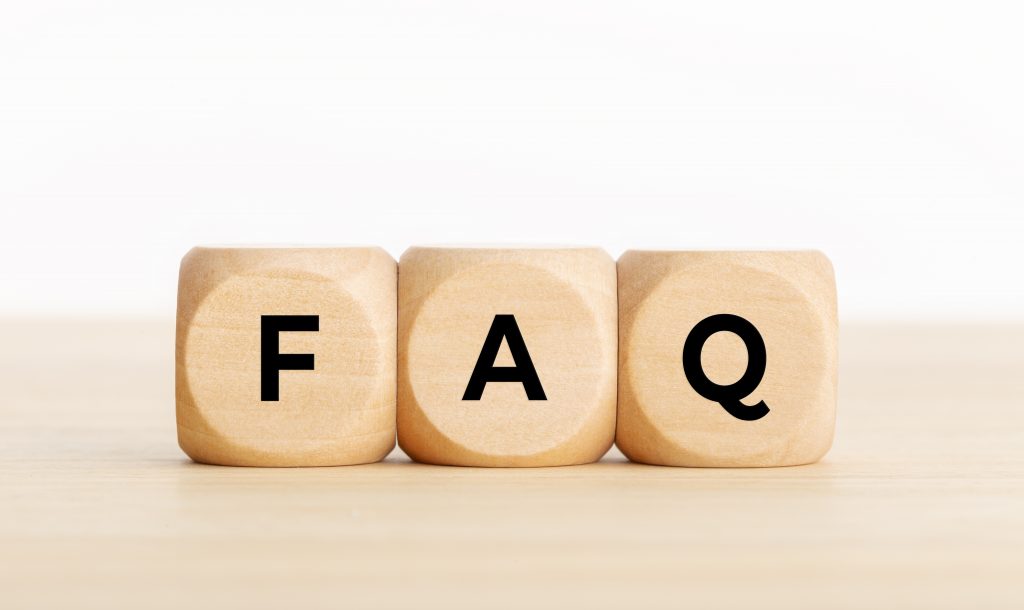 Are grave liners watertight?
No, grave liners are not sealed like a burial vault. They only offer minimal protection to the inside casket from water and moisture.
Do you need a vault for an urn?
While it isn't a legal requirement, many cemeteries require a vault if you are burying an urn. This prevents the ground from sinking in and ensures that the headstone or marker is set in place.
How much does a vault cost for an urn?
The cheapest burial vaults for urns are made of concrete and range from $150 to $400. Premium urn vaults can cost upwards of $700. These double-reinforced models are usually made of copper or bronze for durability.
Do you need a vault for a casket?
While it isn't a legal requirement, many cemeteries require a grave liner or sealed vault to prevent ground sinkage. Outer burial containers are not needed if you are planning a green or natural burial.
Are coffins airtight?
No – coffins are not airtight. Most quality coffins are sealed to minimize water from entering, but they are designed to allow the release of air. This prevents coffins from exploding or popping open due to build-up of decomposition gases.