The average weight of a casket is 150 to 200 pounds
A pallbearer will need to bear approximately 66lbs if they are one of six
Cardboard caskets are the lightest burial containers
Knowing how much a casket weighs is something that grieving families often consider. We discuss how heavy each type of casket is, the expected load on a pallbearer, and suggest workarounds if you are worried about capacity.
How Heavy is an Average Casket?
An average casket weighs 150 to 200 pounds when empty. This figure varies widely depending on the casket size and material used.
Do Caskets and Coffins Weigh the Same?
Yes – caskets and coffins made of the same materials will be similar in weight. While the shape of each container differs in terms of the number of sides, this makes little difference overall.
How Much Weight Will A Casket Hold?
An average commercial casket will carry up to 500 pounds. While this holds true for a wood or metal burial container, a cardboard or woven casket is likely to have lower limits. Ensure that you check the manufacturer's specifications for weight capacity.
How Heavy is a Casket for a Pallbearer?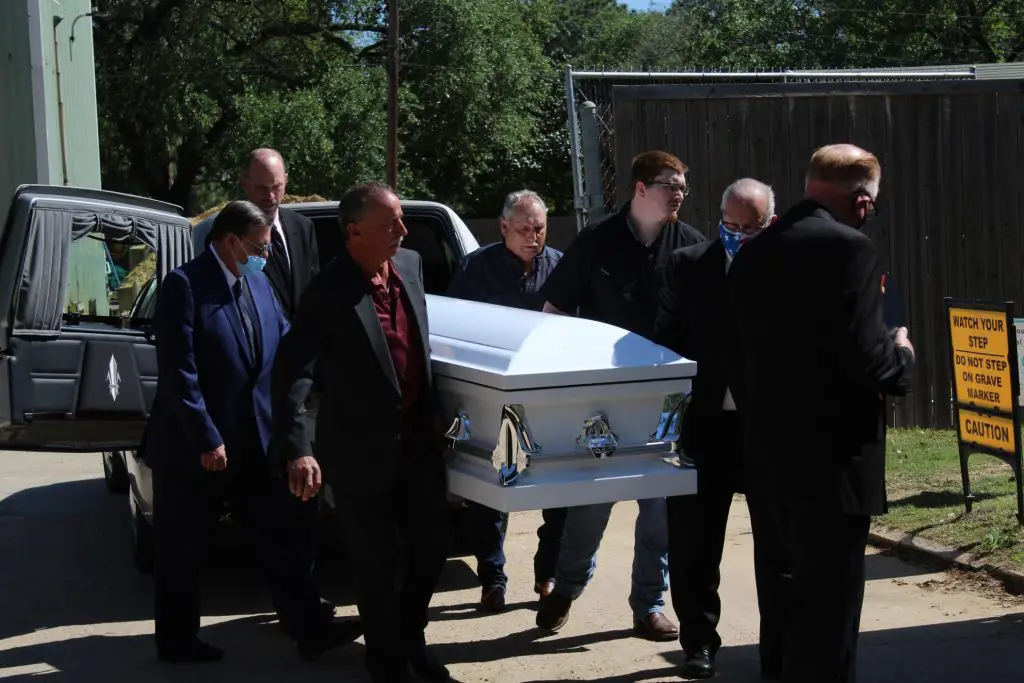 A pallbearer is expected to carry an average weight load of 66 pounds. This figure is based on a total of 400 pounds (casket and adult body) split between 6 pallbearers. Note that the overall load will be much heavier if the deceased was overweight or if a high-end casket is used. The use of rails is preferable to single handles when carrying larger containers.
If you are concerned about the weight of a casket then speak to your funeral director about support. They can arrange to use a specialized trolley known as a bier or cart – this allows the casket to be wheeled into a church or where long distances may risk injury to the pallbearers.
Alternatively, a common practice taken by funeral home staff is to step in and support pallbearers as needed. While this isn't a given, it can help to flag this with your funeral director so they will keep an eye out.
Casket Weight and Capacity by Type
You will generally find that expensive caskets tend to weigh more. This is due to a solid core or denser metals used in quality models. The following should be used as a guide – you should always refer to the supplier for specific figures as materials will vary.
How Heavy Is An Eco-Friendly Casket?
These caskets are made of natural materials that are biodegradable. While they are the lightest (and often cheapest) options available, they are still durable and can withstand loads of up to 350 pounds.
| Casket Type | Casket Weight | Load Capacity |
| --- | --- | --- |
| Cardboard | 19 – 35 Ibs | 265 – 350 Ibs |
| Wicker | 70 – 110 Ibs | 250 – 350 Ibs |
| Seagrass | 70 – 110 Ibs | 330 Ibs |
| Bamboo | 80 – 130 Ibs | 350 Ibs |
How Heavy Is A Wood Casket?
As a popular traditional casket material, there is a wide range of wood options to consider. The lightest models are made of softwoods that sometimes appear higher-end due to veneers or paneling. The heaviest wood caskets are sturdier hardwoods.
| Casket Type | Casket Weight | Load Capacity |
| --- | --- | --- |
| Pine | 100 – 150 Ibs | 300 Ibs |
| Plywood | 150 – 200 Ibs | 300 Ibs |
| Poplar | 150 – 210 Ibs | 300 Ibs |
| Veneered Fiberboard | 200 Ibs | 300 – 350 Ibs |
| Birch | 170 – 220 Ibs | 350 Ibs |
| Maple Walnut | 170 – 220 Ibs | 350 Ibs |
| Mahogany | 230 – 285 Ibs | 400 – 500 Ibs |
| Cherry | 230 – 285 Ibs | 400 – 500 Ibs |
| Oak | 240 – 285 Ibs | 400 – 500 Ibs |
| Walnut | 240 – 285 Ibs | 400 – 500 Ibs |
How Heavy Is A Metal Casket?
Most metal caskets are categorized by gauge, which refers to the thickness of the steel. Lower gauge measures indicate thicker and heavier materials. Bronze and copper caskets are measured by weight per square foot – these metals are denser than steel and are longer lasting.
| Casket Type | Casket Weight | Load Capacity |
| --- | --- | --- |
| Steel 16 gauge | 190 – 220 | 450 – 500 Ibs |
| Steel 18 gauge | 190 | 450 – 500 Ibs |
| Steel 20 gauge | 170 – 180 Ibs | 450 – 500 Ibs |
| Copper | 280 – 310 Ibs | 500 Ibs |
| Bronze | 310 Ibs | 500 Ibs |
How Heavy Is An Oversized Casket?
There are two main "off the shelf" models of oversized caskets. They are oversized and double-oversized as below. As humans come in all wonderful shapes and sizes, caskets in this category are often customized to be much wider or taller. Estimating the weight of these containers is hard due to variability.
Casket Type
Casket Weight
Load Capacity
Standard Oversized
83″L x 33″W
220 – 300 Ibs
550 Ibs
Double Oversized
83″L x 44″W
300 – 330 Ibs
800 Ibs
How Heavy Is An Infant's Casket?
An average infant's casket weighs 20 to 40 pounds depending on the material used. This aligns to exterior dimensions of 18 inches in length by 8 inches in width. This casket will generally withstand up to 150 pounds of weight.
How Heavy Is A Children's Casket?
An average children's casket weighs 40 to 70 pounds depending on the material used. This aligns to exterior dimensions of 57 inches in length by 20 inches in width. This casket will generally withstand up to 150 to 220 pounds of weight.
How Heavy Is A Military Casket?
A standard military casket that fits an average-sized adult body weighs 180 pounds. This aligns to exterior dimensions of 83 inches in length by 28 inches in width.
How Heavy Is A Gold Casket?
Gold caskets are approximately 310 pounds in weight. This figure reflects a solid bronze casket that is plated in 24 karat gold (most burial containers made of this material are not solid gold).
Why Do Caskets Weigh So Much?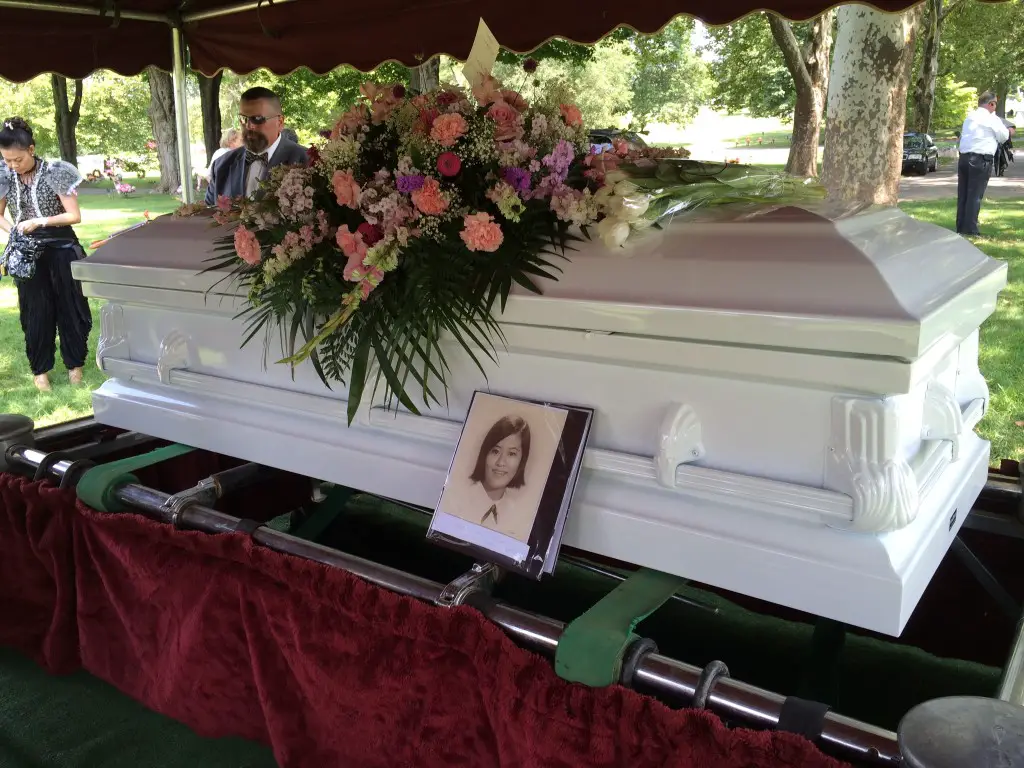 While the type of material used has the largest impact on a casket's weight, a range of factors can cause the container to be heavier. These include:
Casket Material
Cheaper caskets such as those made of biodegradable materials (e.g. cardboard and bamboo) are generally the lightest. In terms of wooden caskets, the heaviest models are made of hardwoods like walnut and mahogany. For metal caskets, higher-end materials such as bronze and copper are those that weigh the most.
Casket Size
Caskets typically fall into two sizing categories for adults and this has a significant impact on weight. Note that the below figures are a close average as dimensions will differ across brands.
The majority of caskets are standard sized, where the exterior measures 83 inches in length and 28.5 inches wide. A medium-quality wood or metal casket in this category will weigh between 190 to 280 pounds.
A type of container that is growing in use is the oversized casket. With the exterior measuring on average 83 inches in length and 33 inches wide, these caskets are well suited for those with wider or taller bodies. The weight of an average wood or metal oversized model can range between 220 to 300 pounds. 
Interior Features
The inside of a casket will often contain cushioned lining, fabric, and sealing gaskets (most metal models). While this doesn't significantly add to the weight of the container, it does make a small difference. The placement of keepsakes in the casket with the deceased is more likely to impact on load. This practice by loved ones of the deceased involves putting frames, souvenirs, books, and even the person's liquor of choice.
Exterior Features
If you are using a simple-form pine casket then the impact on weight is minimal. However, modern caskets feature a range of hardware and ornamentation features that can be quite heavy. Extras such as brass hinges, metal handles, and decorative panels all add to the load (and cost!).
Casket Weight FAQs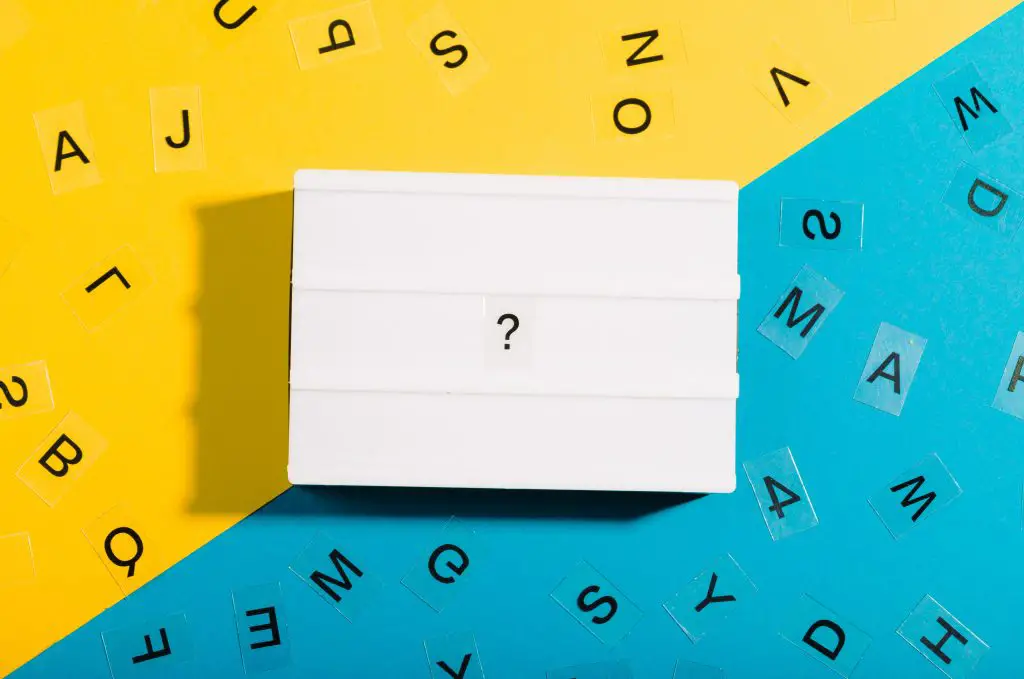 Can women be pallbearers?
Yes, women are able to be pallbearers as long as they have a connection to the deceased. While men are more commonly observed as pallbearers, this is likely due to the physical demands of the task.
What is the heaviest part of a coffin?
The head end of a coffin is usually the heaviest part. Given this, it is recommended that the strongest pallbearers carry the weight at this end.
Why do they only show half a body in a casket?
There is no right way to display a body and this depends on individual preference. Showing half a body is more common in America, while Asian countries tend to use full couch caskets. Some cadavers can't wear shoes due to rigor mortis so it is more appropriate to hide the legs. You can also keep a casket spray (flowers) atop the covered half of a body.
Which way do you carry a coffin into a church?
A coffin is always carried with the feet end first into a church. This is consistent with the placement of a coffin in the funeral hearse where the feet are closest to the door.
Are 4 pallbearers enough?
While traditionally there are six pallbearers, four people are able to carry a casket if preferred. You will need to ensure that they are able to sustain the weight of the container plus the deceased.
Is being a pallbearer an honor?
Yes, being asked to carry the casket of a loved one is considered an honor. This signifies that you were a trusted and important person to the deceased.