It can be hard to put words to paper when you are tasked with announcing a death publicly. Most people don't know how to write an obituary for their grandmother or grandfather as this is a rare event. The following guide details what you need to include in an obituary and sample templates for you to adapt.
What is an Obituary?

Typically published in a newspaper, an obituary is a notice of death to the community. It usually includes a brief summary of the deceased and their life, funeral service details, and any extra messages that family members would like to convey. While not essential, an obituary forms a common part of the funeral planning process.
An obituary will also include the date of death, the cause of death (optional), along with a photograph of the individual. There are few strict rules when writing an obituary, as long as the author feels that they have honored their loved one through words.
Who Usually Writes the Obituary?
There are no rules on who should write an obituary, although this task usually falls on close family to undertake. They can choose to draft the notice themselves, engage a professional writer, or use the services of the chosen publication (e.g. newspaper staff) if available.
When a person is aware that they are close to death, they may also choose to write their own obituary. This often forms part of a pre-arranged funeral plan and can be very helpful for accurate documentation of a life.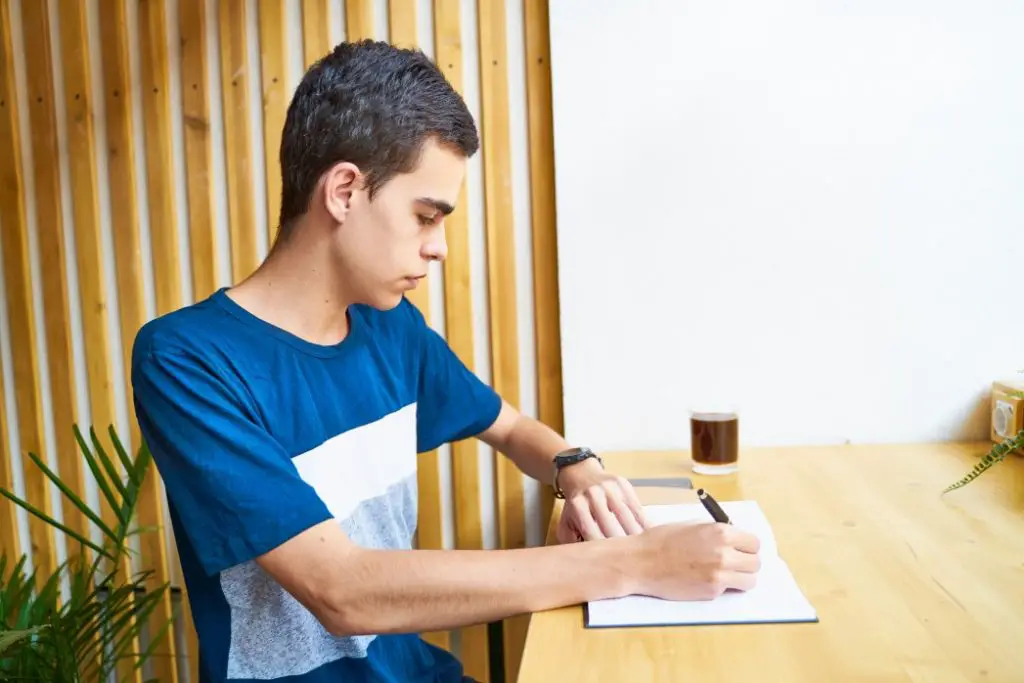 When Should an Obituary be Published?
As the obituary provides details of the funeral or memorial arrangements, it is ideally published a week before the events. Note that some newspapers require verification of the death through a death certificate or the funeral home. This may mean further delays if either party is not responsive.
How Many Words Should an Obituary be?
An average obituary is between 250 to 500 words. This varies depending on the guidelines of your chosen publication along with the package selected. Many print options can be upgraded at a cost if you prefer a lengthy obituary.
Obituary for Grandmother or Grandfather – What to Include?
As a guide, the following structure should be used when drafting an obituary. Note that some points are optional and up to the writer to include. When in doubt, try to review existing notices in the paper or online to see if you're on the right track. You might even find some inspiration for your writing!
Image of the Deceased
A picture if you'd like to include one
Check size and quality (pixels) requirements with the chosen publisher before you select an image
Can be a formal portrait or more casual in line with the deceased's personality
Introduction and Announcement
Full name of the deceased
Any nicknames in brackets
Age at death
Date of death
Location of death
Cause of death
Example: John Scott (Scotty), 76, died 12 December 2020, with his family by his side in Kensington, New York.
Short Biography
Date and place of birth
A summary of their life and significant moments
Name of parents
Details of childhood – schooling, stories, hobbies
Education – college, university, trades or other
Military service
Employment history – jobs and career promotions
Marriage/s – date, spouse, location of wedding
Accomplishments – awards and recognition
Activities or hobbies
Affiliations – membership of religious groups, charities, associations, sporting clubs, fraternities, etc.
Character Traits
This is where you can add some personalization to your grandparent's obituary. Add a few lines about their unique quirks or traits to the tribute. This can include references to their:
Sense of humor (e.g. jokes or funny moments)
The way in which they approached being a grandparent or parent
Personality (e.g. very generous, loyal, or spontaneous)
How their presence made others feel
How they overcame challenges in life
Surviving Family Members
A list of surviving family members ordered by birthdate and the city in which they reside (optional). The order of names may vary and tends to begin with those closest to the deceased. Later generations of family members are usually listed towards the end. Mentions can include:
Parents and grandparents
Siblings
Spouse
Children and their spouses
Grandchildren
Others such as nieces, nephews, and in-laws
Pets
Predeceased by (and date of death)
Example: John is survived by his mother, Lydia Scott of Kensington; sister and husband Carol and Ernie Sinclair, their two sons Matt and Alex Sinclair, as well as his beloved cavalier Roxy. He was preceded in death by his father, Andrew Scott (11/11/2010).
Funeral and Memorial Details
The details of the visitation, memorial, funeral service, and/or interment
Day, date, time, place for each event
Omit this section if no service is planned
Example: Please join us celebrating his life Saturday morning July 20, 2020, between 10:30 a.m. to 12 Noon at Lockwood Funeral Home, 255 21st St, Brooklyn, NY 11215.
Closing Paragraph
Expression of gratitude to people or groups
Quotation, bible passage, or poem
Memorial gift or donation requests
Details of any online guestbooks
Example: In lieu of flowers, donations may be made to his local dog shelter at https://www.foranimalsinc.com.
Obituary Examples for Grandmother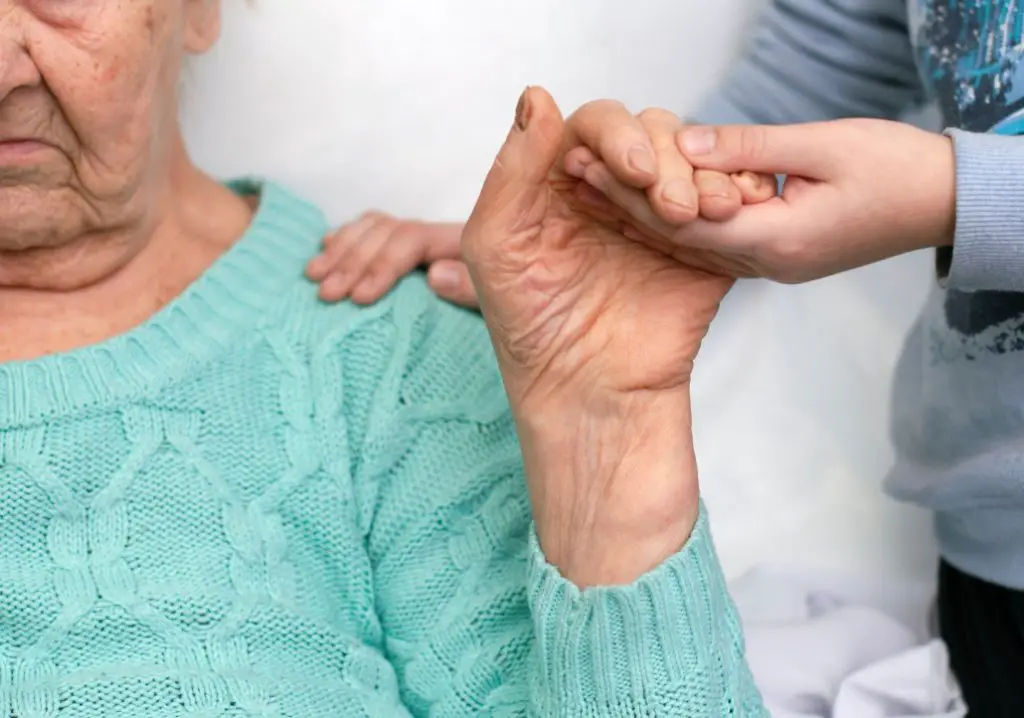 While your grandmother was her own unique person with special interests, use the following obituary examples to guide your writing. These sample grandmother obituaries can be adapted as a template or act as inspiration:
Obituary For My Loving Grandmother
With profound sadness, we announce the passing of Helen Mullins, our loving and devoted grandmother, mother, and friend to all whose lives she touched, on May 28, 2020. She left us while sleeping peacefully at her home in Flint, Ohio. She was in her 83rd year.
Born in Sydney, Australia, Helen traveled across seas to the unfamiliar US in seeking a new adventure. She found work as a receptionist before joining the Middletree Dental Practice where she worked for the next 20 years. During a blind date arranged by her friends, she met her loving husband Rick Mullins, who had eyes for no other since that fateful day. Married in Indiana in 1967, they moved to Ohio shortly after to start their family.
Helen was the beloved mother of Simon (Annie) and Andy (Taylor), and proud grandmother of Eddie, Amy, Lillian, Becky. She was predeceased by her devoted husband Rick, parents Olinda and Joseph, and sister Katie.
She lived a full life as a wonderful mother, mentor, and dedicated employee. She loved to garden, sew anything and everything for her grandchildren was highly skilled in landscape painting, and enjoyed her weekly outings to the local club for tea. An Aussie farm girl at heart, she adored all animals and wildlife.
Most of all she loved her family and friends and instilled good values in her children and grandchildren that have served them well. She will be dearly missed and forever in our hearts.
A celebration of Helen's life will be held at Hill Funeral Home, 220 S State St, Westerville, on Saturday, June 13, 2020, beginning at 1 p.m. Flowers or donations to the Red Cross Foundation are welcome. Online condolences may be expressed through www.legacy.com.
Anne Meares aged 77 years, passed away peacefully in her home surrounded by loved ones on Thursday evening. Anne was a valued member of the community and was actively involved in volunteering at the local children's hospital, had a passion for her three decades-long career as a middle-school teacher, and was commended for her advocacy of hunger prevention.
Anne is survived by her spouse William Meares, and two beautiful children, Greg Meares and Rita Newman. She is the adored grandmother of Carla Meares, Zac Meares, and Elle Newman.
The funeral will be held this Saturday at 4 p.m. at the Trinity United Church, 237 N Water Ave, Idaho Falls, followed by a cremation and reception.
Smith – Grace N., 85, of Fort Worth, Texas, died on January 15th, 2019 at Laview Nursing Home. She was the wife of Jack C. Smith. She was born May 28th, 1934 in Arlington, Texas, a daughter of the late Fred and Elaine Stuart. 
Grace enjoyed living in Los Angeles with her husband before returning to Texas in 2011. She loved to bake for her grandchildren, tend to her garden, and watch daytime talk shows. Grace lived in the kitchen and was forever cooking up a storm for her famous family gatherings.
Along with her husband Jack, she is survived by her son Michael Smith and his wife Lydia of Fort Worth TX; two daughters, Jenny and her husband Andrew Hawkins of Waco TX, and Beth and her husband Ben Muller of Gladstone NJ. Grace was also the very proud grandmother to 5 grandchildren, and aunty to several nieces and nephews.
A visitation will be held Mon, January 21st, 2019 from 4-6 pm at the Biggers Funeral Home, 6100 Azle Ave, Fort Worth. Funeral services will be held Sat. January 26th, 2019 at 10 am in the funeral home. Burial will follow in the Oakwood Cemetery. In lieu of flowers, donations may be made to the Conquer Cancer Foundation, P.O. Box 779458, Boston, MA 02284-9168.
Beth Foley, age 89, passed away peacefully on June 16, 2020, following a short battle with cancer. She was born July 5, 1931, in Eastman, Georgia to James and Sarah Pitt. Beth married her longtime friend and love, Carl Foley, in November of 1955 who preceded her in death in 2009.
Beth was known for her warmth of heart. She tended to her two cats Gambit and Fred in her nurturing ways. She also expressed love to her grandchildren through foods such as custard tarts and anything hearty from her slow cooker.
For many years Beth worked as a nurse at Northside Hospital in Lawrenceville, Georgia. It suited her selfless heart to help those in need despite the tough hours. Her life goal was to ease pain through kindness, in line with her favorite Bible verse Proverbs 31:26 – "She opens her mouth with wisdom, and the teaching of kindness is on her tongue."
Beth is survived by her brother and wife Allan and Mary Pitt; her two sons and their wives Mark and Vi Pitt and Ricky and Hope Smith; grandchildren, Willow Pitt, Harper Pitt, and Shawn Pitt; along with 2 great-grandchildren. All of these she loved and touched deeply.
Please join us celebrating her life Saturday morning June 27, 2020, between 9 to 11 am at Rollins Funeral Home, 424 Pine St, Eastman. In lieu of flowers, donations may be made in honor of her grandchildren at Montrose Children's Hospital on (706) 721-5437.
Mylius, Laura – Passed with peace and grace on September 19, with her family at her side. Predeceased by her loving husband Carl in 2016. Survived by daughter Wendy English of Lakewood, son Tom (Elena) Mylius of Littleton; grandchildren: Amy and Clara English, and Oliver Mylius. She was predeceased by her loving daughter Tracey Mylius.
Laura was born in Aurora, Denver, attended the University of Colorado and moved to Lakewood as a young woman to begin her career as a radiographer. After marrying Carl, she threw her energies into raising their children. Opening her home to all neighboring children, her kitchen was never closed. She and Carl retired in 1992 and commenced a celebratory cruise line holiday to kick off their many travels.
A service will be held at Fairmount Funeral Home, 430 S Quebec St, Denver on September 30 at 12 pm, followed by a burial service at Riverside Cemetery. The family wishes to thank Dr. Nguyen and the team at Saint Joseph Hospital for their care. In lieu of flowers, donations may be made to Saint Joseph Hospital Foundation.
She will be always remembered as a loving mother and grandmother and whose greatest passion was helping others. This is only goodbye for now, Non'.
Obituary Examples for Grandfather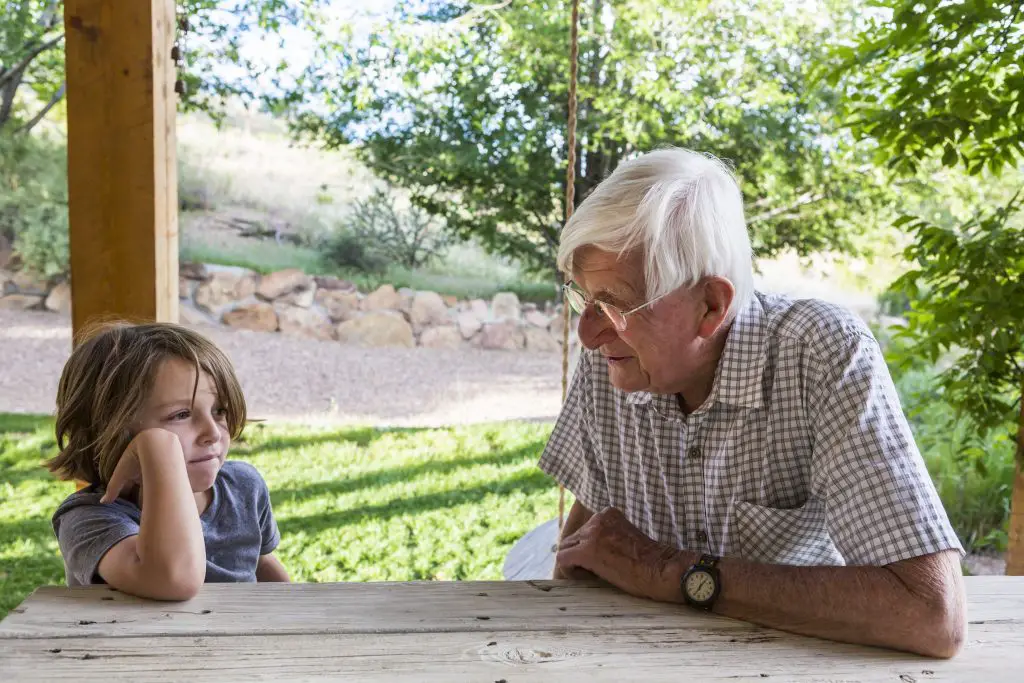 Not sure how to commemorate your loved one in words? Ensure that his memory lives on by using the following obituary examples as a template for your grandfather:
Tribute To My Grandfather Who Passed Away
Markus Bew, died Feb. 23, 2016, at his home in Glendale, Calif. At his request, no service will be held. Markus was born Jan. 30, 1931, in Long Beach, Calif., to Robert and Constance Bew.
Markus had a tenacity which meant he could do anything he set his mind to. At the age of 7, he took it upon himself to look for work. Much to the bemusement of his parents, Markus ended up with a regular allowance from the sale of worms to local fishermen.
This entrepreneurial spirit was observed later on in life when Markus started his cleaning supplies business. During this time, he met his wife Becky and they together had 3 boys, Daniel, Tim, and Gregory Bew. Although Markus and Becky parted ways in later years, they continued to co-parent beautifully in raising their children and 6 grandchildren.
Markus will be fondly remembered by family and friends as a loving father and grandpa, champion fixer of all things, humorist, and proud man of God. His joyous presence will be missed by all.
If you asked a hundred people who Edward James Dwight was, you would get a hundred different responses. A mechanic. A builder. An athlete. A gin lover. A poker player. But to Edward and his loved ones, his biggest role was that of a family man, father, and much-adored grandfather.
Born in Thayne, Wyoming on May 18, 1941, Edward was a small premature baby who grew to be 6'5" feet tall. Throughout his life, Edward loved sports, especially basketball, and spent all his leisure time either playing or spectating the game. He also enjoyed his chosen line of work, mechanics, for a decade before transitioning into the building field with his best friend Martin.
Edward was always there to help his friends and family with household projects, looking after his grandchildren so their parents could relax, or anything else people needed him for. Edward is survived by his wife of 44 years, Susan Dwight, son Liam Dwight (Karly), daughters Rhonda Blunt, Lena Smith (Greg), stepson Michael Palmer (Nicole), and many loving grandchildren and extended family. Edward was a loving father, husband, grandfather, and friend to everyone.
After a prolonged battle with a heart condition, Edward departed our world on 3 January 2020. Upon his request for "no-nonsense fanfare", the family will be farewelling our beloved Ed privately.
Ben Scott (Scotty) passed away on April 4, 2020, at the age of 88, in his hometown of Crafton, Pennsylvania. His battle with cancer showed his courage in facing life challenges with positivity. Despite the pain, Ben kept making everyone laugh until the end.
As a child, Ben decided that he was going to "build things" when he grew up. This dream was fulfilled when he started a successful development company at the tender age of 22.
Ben met the love of his life, Esther, during an inspection of one of his builds. He always said it was love at first sight, and she became the backbone of their business and family life. They had 2 children together, Mary and Linda, and 5 grandchildren, who Ben always referred to as the "mob".
Ben will be honored in a celebration of life on April 12, 2020, at his home. The scattering of his ashes will occur afterward at the nearby lake. He was directly cremated in line with his wishes shortly after death.
Timothy Dean Allen passed away on Monday, November 12, 2020, after a brief battle with testicular cancer. He was 76. Tim was born on May 16, 1944, in Orlando, Florida. He attended the University of Phoenix and completed a Master of Psychology.
An enthusiastic golfer, before graduating from college Tim had competed successfully in many state tournaments. He decided to work in the field of sports psychology due to his love of the game and passion for the human mind.
Tim's love of nature and the outdoors lead to meeting his wife, Kelly Allen. After seeing her face multiple times at the local park track, Tim fumbled through his speech as he asked Kelly on a date. This union later turned to marriage in 1967. The following year they welcomed their only child, Charlie Allen, who was the apple of Tim's eye until she bore his 2 grandchildren, Kaylee and Brent Sutton.
The funeral service will be at Unity Memorial Funeral Home, 44 W Michael Gladden Boulevard, on Friday, November 27, 2020, at 3 pm. Visitation before the service will begin at 2 pm. The family will be there to welcome friends and relatives.
Please send memorial donations to the Testicular Cancer Society Box 62316, Durham, NC 27715.
Colin Firth of Belmont, California passed away on Tuesday, August 5, 2020, at the age of 91. After several months of declining health, Colin died peacefully with his beloved wife Tracy and their children by his side.
Colin was born in Irvine on July 23, 1929, to father Travis Firth and mother Rose Firth. The youngest of three, Colin spent his childhood years alongside his doting and energetic siblings, Myra and Trent. Being homeschooled, he learned very practical life skills which served him well in later years. He was always found tinkering with an appliance or trying to build something as a child.
After a successful few years in trade school and the workforce, Colin decided to start his own plumbing business. This venture grew over the years to support 20 staff. This enabled Colin to focus on his passion projects which included social housing and youth programs in the community.
In his late twenties, he met his match in Tracey and they wed after a whirlwind romance. Four children (Steven, Taylor, Fiona, and Leanne) came in the space of six busy years, and Colin relished in his family life as a hands-on father. His joy in spending time with kids was reignited during his retirement years with a brood of 11 grandchildren.
A visitation and service for Colin is planned for Sunday, August 23, 2020, from 11 am to 1 pm at the Crippen and Flynn Woodside Chapel on 400 Woodside Road, Redwood City. All are welcome to attend.
Guests wishing to honor Colin's lifelong commitment to the community can make donations to the Newman Youth Foundation. Please send all donations to PO Box 1311 North Platte, NE 69103.
Grandparent Obituary FAQs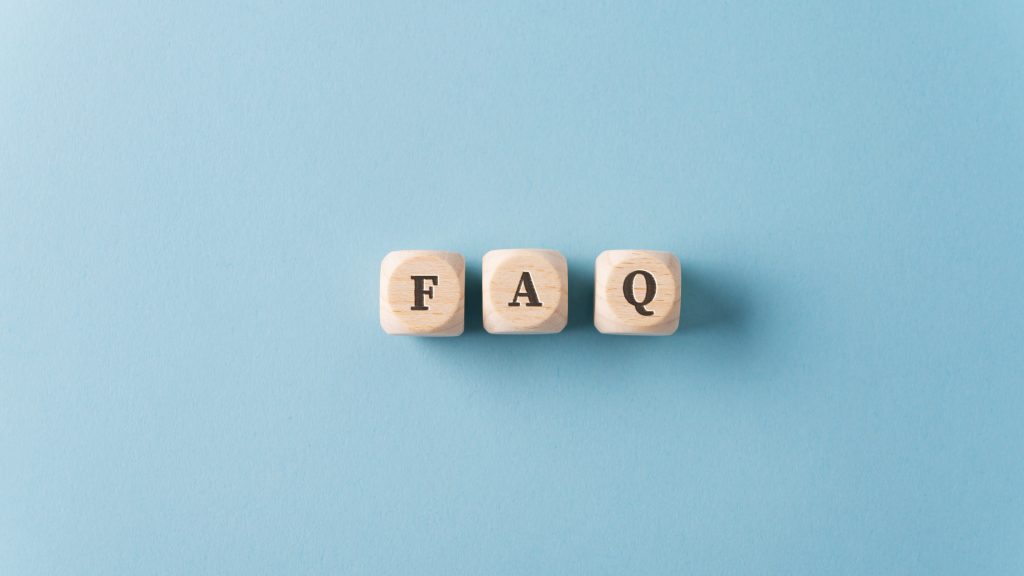 Should obituaries include the cause of death?
There is no rule requiring an obituary to detail the reasons for death. This is at the discretion of the family and loved ones to disclose. Where are circumstances of the passing is sensitive (e.g. suicide), some will choose to omit the cause of death or use a general term such as "died suddenly".
Are obituary notices required by law?
Obituaries are not required by law and families are under no obligation to publish one. This is often confused with rules for probate, where public notice of death may occur to seek unknown creditors of the deceased estate.
What does he is preceded in death mean?
The term "he is preceded in death" refers to family members who died before the deceased. This line is usually referenced in obituaries or eulogies.